Films A to Z
Browse
Here's what's up: Our annual festival-within-a-festival isn't a Dangerous Liaisons kind of secret thing. It's a Dead Poets Society kind of secret thing. Consider the Egyptian Theatre your cave and the hundreds of fellow Secret Festivalgoers your comrades.
Admission is by Secret Festival Pass only.
USA | 2012 | 88 minutes | Joey Johnson
A group of Seattleites find their backpacking trip interrupted when one of them turns up dead. Now, they must delve into their collective past and figure out whodunit in this locally shot puzzler.


USA | 2012 | 73 minutes | Abigail Child
Shot with a 16mm camera and cast without professional actors, this intimate portrayal is an imaginary home movie about nineteenth-century poet Percy Shelley and his wife, the novelist and author of Frankenstein, Mary Shelley.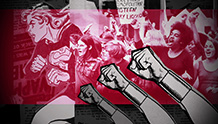 90 minutes |
3:00-4:30pm (Film Center Classroom)
$5 - General Audience, Free - SIFF Members
How are women, both real and fictional, represented in American culture and around the world? How do advocates of media literacy, as well as media makers, subvert these messages or offer alternatives for empowerment through their work? Join the conversation with activists and groundbreaking artists.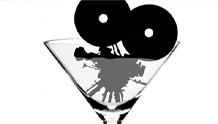 90 minutes |
4:30pm-6:00pm (Film Center Classroom)
$10 - General Audience, $5 SIFF Members
Join us for libations and important tips from fellow filmmakers that will make your experience at any festival an exceptional one.
Russia | 2012 | 105 minutes | Mikhail Segal
Short Stories is about a writer and his short story manuscript that finds its way into the lives of the publishers that rejected it. The five stories are a tableau of entertaining ultra-contemporary Russian tales.


USA | 2013 | 96 minutes | Destin Daniel Cretton
The film follows Grace, a twenty-something supervisor at a foster-care facility for at-risk teenagers. Grace is a formidable caretaker as she deals with her own difficult past in this authentic film of heart and humor.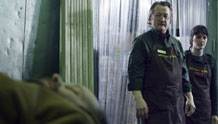 2013 | 86 minutes |
SIFF's annual celebration of the short form finishes off with this wonderfully varied program examining the breezy joy and tremendous complexity found in the best short films.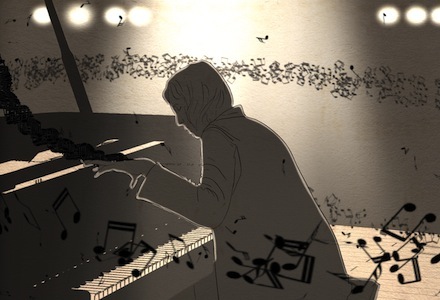 2013 | 87 minutes |
It is our great pleasure to open our ShortsFest weekend with this collection of superb short films from around the world that exemplify the art of storytelling in all its variety. Comedy and drama, live action and animation—these films prove that short is truly sweet.
May 17, 2013
USA | 1998 | 89 minutes | Chris Eyre
Celebrating Native American Cinema and the 15th Anniversary of Smoke Signals. Free Admission, Ages 21+