Films A to Z
Browse
USA | 2012 | 107 minutes | Lian Lunson
This simply and intimately shot concert film captures the emotions of sibling performers Martha and Rufus Wainwright as they pay tribute to their recently departed mother, beloved Canadian folk musician Kate McGarrigle.
USA | 2012 | 100 minutes | Jason Wise
SOMM is the riveting story of four sommeliers attempting to pass the prestigious Master Sommelier exam, a test with one of the lowest pass rates in the world. Fewer than 200 people in the world have ever earned the title Master Sommelier.


USA | 2013 | 85 minutes | Gregory Collins
Unwilling to sacrifice for each other, new parents Maggie and Michael must decide whether or not they are able to set aside their budding acting careers for their offspring. An intimate exploration of evolving gender roles and the modern work/family dilemma.


USA | 2013 | 94 minutes | Jessie Deeter, Steve Brown
Burning Man attracts 60,000 participants to Nevada's Black Rock Desert every August. Go behind the curtain as participants and organizers struggle to balance their guiding principles with the event's ever-growing popularity in this entertaining exposé.
USA | 2013 | 95 minutes | James Ponsoldt
Youth Jury Award for Best FutureWave Feature: Grand Jury Prize
When good girl Aimee finds party boy Sutter passed out on her lawn, each of them get their worlds rocked in ways that will profoundly affect both of their lives in this sincere and refreshingly unaffected look at teenagers. Smartly adapted from Tim Tharp's best-selling novel. Ages 15+


South Africa | 2013 | 90 minutes | Donovan Marsh
Spud is still marching slowly toward puberty as a sophomore at a South African boarding school. While he's no longer the youngest in school, that's not going to save him from the challenges of growing up. John Cleese returns in this spectacular sequel. Ages 13+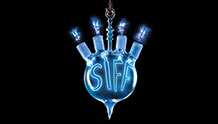 60 minutes |
4:00pm - 5:00pm SIFF Film Center Theater
With productions increasing in Washington, independent filmmakers have to stay on the pulse of new resources and incentive programs.
Canada | 2012 | 102 minutes | Michael McGowan
Best Actor – James Cromwell: SIFF 2013 Golden Space Needle Awards
An exquisitely mounted and deeply affecting love story about one man's determination to create a suitable home for his ailing wife. Veterans James Cromwell and Genevieve Bujold are nothing short of magnificent as they mine the subtext in the story of a couple with a deep and complicated past.


Canada | 2012 | 108 minutes | Sarah Polley
An inspired, moving, and personal documentary film from writer and director Sarah Polley (Away From Her, Take This Waltz) in which she explores her family's secrets and the varying narratives that each member has created to explain their tangled past.


Australia | 2012 | 95 minutes | Chris Nelius, Justin McMillan
Storm Surfers 3D places you at the very front of the surfboard on the world's craziest waves—found only in extreme conditions in the middle of the ocean—with a pair of legendary big-wave riders, all in unbelievable, heart-stopping, giant-screen 3D.