Films A to Z
Browse
USA | 2012 | 97 minutes | Josh Boone
In this tour-de-force comedy of manners, the clannish Borgens deny that mom—the Anna Karenina of the 'burbs—has abandoned them and cope in all the wrong ways instead of dealing honestly with the inevitable losses that life throws at us.


Ireland | 2012 | 100 minutes | Nick Ryan
Chronicling the 2008 tragedy that claimed 11 adventurers hell-bent on conquering K2, the deadliest mountain in the world, this documentary attempts to answer what happened over those fateful three days utilizing found footage, interviews, and seamlessly realistic reenactments.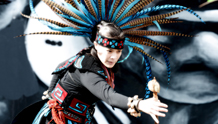 2013 | 85 minutes |
SIFF FutureWave and Longhouse Media present the SuperFly short films, created in 36 hours by youth filmmakers, in collection with short films created by Native filmmakers.
China | 2012 | 100 minutes | Stephen Fung
This fantastic sequel to Tai Chi Zero follows the larger-than-life adventures of Yang Luchan, who must use his fiancée's kung fu lessons to protect his family from an invading horde of steampunk soldiers.


USA | 2013 | 75 minutes | Hannah Fidell
In the midst of a torrid sexual affair with one of her underage students, Austin-based high school English teacher Diana's carefully constructed life begins to unravel.


USA | 2013 | 90 minutes | Rebecca Fishman, Thomas Beatty
Andrew, despondent over the death of his mother, and his girlfriend invite their best friends for a desert retreat of emotional healing--via a surprise therapeutic orgy. Once this absurd and troubling request is revealed, their bonds begin to fracture in unexpected and often hilarious ways.


Bangladesh | 2012 | 106 minutes | Mostofa Sarwar Farooki
Amin Patowary, a religious fundamentalist, is the leader of his small water-locked Bangladeshi village. He won't allow his people to have access to television or other technology. But trouble brews when the schoolteacher buys a television in this satirical folktale.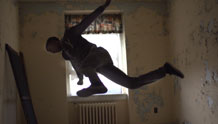 USA | 2012 | 3 minutes | Jake Oleson, Charles Frank
BEST OF NFFTY - Kai Rapelyea, dancer and performer, transforms the energy of a decrepit asylum into a unique rhythmic expression. Using only the tempo of the environment, Kai's movements render him one with this timeless monument.
USA | 2013 | 79 minutes | Cullen Hoback
This documentary and cautionary tale will make you re-examine the way internet users willingly forfeit their privacy, intellectual property, and other civil freedoms everyday on Google, Facebook, and other free web services.


USA | 2013 | 90 minutes | Chris Mason Johnson
San Francisco, 1985. Two opposites attract at a modern dance company. Together, their courage and resilience are tested as they navigate a world full of risks and promise, against the backdrop of a disease no one seems to know anything about.