Films A to Z
Browse
Spain | 2012 | 86 minutes | Paco R. Baños
In this delightfully quirky coming-of-age comedy, 18-year-old Ali is afraid of driving and of falling in love, which gets complicated when Julio comes on the scene. Ages 13+


Italy | 2012 | 100 minutes | Claudio Giovannesi
A stunning coming-of-age story following sixteen-year-old Nader, a troubled immigrant teenager who desperately wants to fit into Italian youth culture despite his family's insistence that he respect his Egyptian and Muslim roots. Winner Special Jury Prize, Rome Film Festival.


USA | 2013 | 84 minutes | Pratibha Parmar
This documentary examines the life of author Alice Walker, who became the first black woman to win the Pulitzer Prize for her novel The Color Purple in 1983. Director Pratibha Parmar focuses on Walker's inspirational upbringing during years of violent social changes, and her political and social activism.
USA | 2013 | 75 minutes | Josh Taft
The courage and strength of the human spirit are illuminated in this gripping documentary, which follows resilient characters coming to terms with the profound reality of living with the hereditary chronic illness known as Huntington's Disease.
USA | 2006 | 90 minutes | Jonathan Levine
A group of high school students invite popular outsider Mandy Lane (Amber Heard) to a weekend party on a secluded ranch. While the festivities rage on, the number of revelers begins to mysteriously drop.
Norway | 2012 | 80 minutes | Martin Lund
In this frequently hilarious, engaging, and brutally honest portrait of a 35-year-old man with a definite case of arrested development, Henryk has a new apartment, a challenging job, and a beautiful pregnant wife, which is where the trouble starts. Winner, Best Film, Karlovy Vary Film Festival.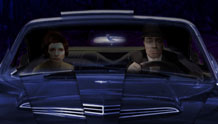 87 minutes |
Strange animations, cinematic explorations, and some formal experiments that work on a purely emotional level.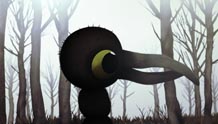 2012 | 81 minutes |
From a mercenary hired to kill Death to hungry, hungry heroes, these animations are not Saturday morning cartoons.


USA | 2013 | 84 minutes | Freida Lee Mock
Twenty years after a poised young law professor sent shockwaves through the nation, Academy Award® winner Freida Mock crystallizes sexist power dynamics, unraveling the lightning-rod moment in Anita Hill's life and the broader discussion of gender inequality in America.


Italy | 2012 | 83 minutes | Pappi Corsicato
After getting into a horrific car accident, a famous television anchor enlists her plastic surgeon husband to shape her into a new image in this hyper-stylized social satire that pays homage to the likes of Wilder and Almodóvar.