Films A to Z
Browse
USA | 2013 | 83 minutes | Eric Slade, Stephen Silha
Reel NW Award presented by KCTS 9
This vibrant and joyful documentary chronicles the life of experimental filmmaker, poet, and queer activist James Broughton from the mid-century San Francisco Renaissance to his death in 1999.
USA | 2012 | 100 minutes | Drew DeNicola
An extraordinary portrait of legendary Memphis-based band Big Star with never-before-seen footage, rousing musical tributes, and in-depth interviews with members of the band and the musicians they've inspired.
Sweden | 2012 | 97 minutes | Andreas Öhman
In order to save face after missing her flight to New York, Swedish high school graduate Kristin concocts a scheme to write about her "travels" from the safety of a friend's country house in this heart-warming, humor-infused drama.


Canada | 2012 | 106 minutes | Jason Buxton
Youth Jury Award for Best FutureWave Feature: Special Jury Prize
An alienated teenager's online posturing threat ignites a firestorm of fear in a small community in this disturbing and perceptive look at how our media-fuelled, post- Columbine culture of fear can transform typical teen angst into intimations of murder. Ages 15+


USA | 2013 | 83 minutes | Gabriela Cowperthwaite
Spotlighting infamous bull orca Tilikum, who caused the death of three people while in captivity, this compelling documentary investigates the negative impacts of the animal entertainment world.
USA | 2013 | 90 minutes | Sofia Coppola
Ripped from the headlines, five celebrity-obsessed teenagers barrel through the glitz and glamor of Los Angeles, illegally pilfering the goods of the rich and famous, in Sofia Coppola's bitingly funny satire with a razor-sharp edge.
Venezuela | 2012 | 90 minutes | Andrés Rodríguez, Luis Rodríguez
Having suffered her whole life at the hands of her abusive parents, 19-year-old deaf-mute Ana makes a stand, hoping to steal her siblings away in a bid for freedom. Hailed as Venezula's answer to the smash-hit, tear-your-heart-out Precious, brothers Andres and Luis Rodriguez draw on their experiences as social workers to craft this tale of quiet desperation.


Germany | 2012 | 93 minutes | Thomas Riedelsheimer
Thomas Riedelsheimer (Rivers and Tides) explores the world of Japanese artist Susumu Shingu, who dreams of a place where sustainability and art collide, creating a wind-powered home where his graceful wind and water sculptures can breathe with the earth.
Belgium | 2013 | 100 minutes | Felix van Groeningen
Set to a fantastic bluegrass soundtrack, tattooist Elise and America-obsessed cowboy Didier fall in love, only to later have their happiness tested when their daughter falls ill. Based on the play by Johan Heldenbergh and Mieke Dobbels.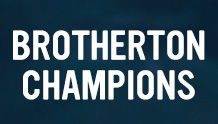 Every month, Brotherton Community Champions honors someone who is striving to make a difference in the community.