Films A to Z
Browse
Philippines | 2012 | 110 minutes | Jun Robles Lana
One of the year's most charming surprises, this life-affirming comic drama stars veteran Filipino superstar Eddie Garcia as Rene, an elderly, hilariously cantankerous gay man coming out of his shell late in life.


Spain | 2012 | 94 minutes | Aitor Mazo, Patxo Telleria
In this comedy of errors, Xavi pretends to reciprocate the romantic longings of Maria in order to cheer her up following a diagnosis of a terminal illness. But when her health improves, Xavi must balance this new relationship with that of his girlfriend.


United Kingdom | 2012 | 118 minutes | Neil Jordan
Academy Award® winner Neil Jordan returns to vampire lore with this stylish and haunting gothic thriller about an ageless mother and daughter who reside at the Byzantium Hotel, charming their prey while hiding from a narrow-minded order of ancient ones.


USA | 2013 | 87 minutes | Kyle Patrick Alvarez
SIFF 2013 Best New American Cinema: Grand Jury Prize
This first film adaptation of David Sedaris' work is a funny and poignant portrait of a lost soul and the amusing characters he meets as he pursues his Steinbeckian dream—to spend his summer working on an apple farm in Oregon.


Canada (Québec) | 2012 | 95 minutes | Rafaël Ouellet
When a sixty-year-old truck driver gets in a head-on collision, his quiet life is suddenly thrown into a tailspin. A finely crafted drama about a working-class family that reconnects in the wake of an accident. Winner, Best Director and Jury Prize, Karlovy Vary Film Festival.


Japan | 2012 | 74 minutes | Ryota Nakano
What started out as an adventure of two young girls to reconnect with their long lost dad becomes a journey of self-discovery, reconciliation, growth, and love.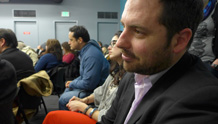 60 minutes |
Join our Catalyst Panelists for an informal happy hour at our SIFF Lounge at Tin Lizzie. Free admission. Cash bar.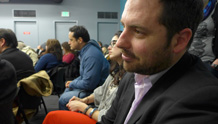 60 minutes |
Join us as Franklin Leonard, founder of The Black List, discusses how technology and the web might hold the key to artistic freedom and more sustainable careers for content creators, filmmakers and screenwriters.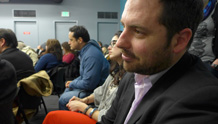 Each of this year's SIFF Catalyst filmmakers will share what they learned bringing their respective films to an audience, as well as answer questions from the crowd.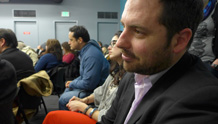 90 minutes |
Get an insider's perspective on the fast-growing world of digital content produced exclusively for the web from the content creators themselves. Covering everything from audience engagement to production to distribution, this panel will both inspire and inform people ready to take the plunge into this brave new world.