Films A to Z
Browse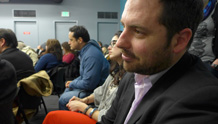 60 minutes |
What does distribution look like for today's independent filmmaker? The theatrical release that used to be the standard measure of indie success is no longer a given, forcing filmmakers, producers and distributors to each reassess how best to approach the new digital frontier offered by both online and mobile platforms.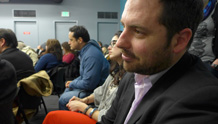 90 minutes |
Join for this illuminating panel on the proven successes of Kickstarter and other crowd-sourced funding campaigns.
Russia | 2012 | 106 minutes | Alexsei Fedorchenko
From Aleksey Fedorchenko, the director of Silent Souls, comes a wholly original, humorous, beautiful folk tale—told in the native tongue of the nature worshipping Mari—about 22 strong independent women whose names all begin with the letter O.
India | 2012 | 150 minutes | Shivendra Singh Dungarpur
Award-winning director Shivendra Singh Dungarpur celebrates India's film heritage in this masterful documentary about the rise of the National Film Archive of India and its obsessively passionate founder P.K. Nair.
USA | 2013 | 85 minutes | E.L. Katz
In this fiendishly black comedy, a recently unemployed new dad and his old high school buddy engage in a game of dares and degradation, all for financial reward, which quickly escalates to outrageous and unnerving heights. Starring Pat Healy, Ethan Embry, and David Koechner.
Bosnia-Herzegovina | 2012 | 90 minutes | Aida Begic
A determined young girl struggles to keep her younger brother on the right side of the tracks and out of the hands of social services (and the police) in this heart-wrenching drama set against the war-scarred landscape of Sarajevo.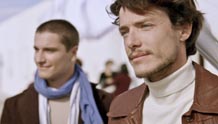 Spain | 2013 | 87 minutes |
Lovers' secret codes, a wondrously surreal recital, and a haunted Brooklyn apartment—come discover the accomplished and eclectic range of work found in Spanish short cinema today.
Serbia | 2013 | 112 minutes | Srdan Golubovic
Based on actual events, a soldier's father, a surgeon, and a widow struggle with the aftermath of Serbian violence in this three-part tale of memory, revenge, and redemption.


Peru | 2012 | 95 minutes | Adrian Saba
During a mysterious epidemic in Perù set sometime in the near future, Eusebio cleans up after the dying. When he finds a frightened young boy who has lost his mother, he's quietly transformed in this gently haunted and affecting study of social alienation and redemption.


Iran | 2013 | 106 minutes | Jafar Panahi, Kamboziya Partovi
Acclaimed Iranian director Jafar Panahi- banned from filmmaking for "anti-government propaganda"-explores his own experience of house arrest in this engrossing, fictional drama about life and art in political hiding.