Films A to Z
Browse
USA | 2013 | 80 minutes | Diane Crespo
Laugh legend Carol Kane (Taxi, Annie Hall) headlines this ensemble comedy as an eccentric matriarch forced to clean up her act, and her obsessive hoarding, when the county health department comes calling.


United Kingdom | 2012 | 88 minutes | Matthias Hoene
When East London is overrun with zombies, a pair of bank robber brothers hole up in their father's retirement community in this riotous splatter comedy.
Hong Kong | 2012 | 102 minutes | Longman Leung, Sunny Luk
After a high-tech police van is hijacked off Hong Kong's gleaming streets, two Deputy Commissioners clash over how to handle the crisis. Tense, thrilling and sleekly lensed, Cold War offers a politically tinged cop drama that's suspenseful from start to finish.


Egypt | 2012 | 96 minutes | Hala Lotfy
An exciting new female auteur from the Arab world, Hala Lotfy makes her debut with Coming Forth by Day. The daily struggles of a mother and daughter are a far cry from the riots of Tahrir Square, but offer equally compelling insight into Egyptian society today.
USA | 2013 | 91 minutes | Andrew Bujalski
This Sundance award-winner by mumblecore comedy pioneer Andrew Bujalski was shot completely on vintage video equipment, lending it a grainy authenticity. Computer Chess returns to circa 1980, where several teams of programmers face off in the ultimate game of mathematical supremacy and the beginnings of AI are heralded with just the right amount of satirical restraint.


Belgium, United Kingdom, North Korea | 2012 | 83 minutes | Anja Daelemans, Nicholas Bonner, Gwang Hun Kim
The first Western-financed fiction feature made entirely in North Korea, Comrade Kim Goes Flying is the winning story of a young female coal miner who dreams of becoming a trapeze artist.


Zimbabwe | 2012 | 89 minutes | Mosco Kamwendo
The life and suspicious death of Mozambique's revolutionary leader, Samora Moises Machel, is explored in this documentary, providing insight into the Mozambican fight for independence and subsequent political changes.


USA | 2013 | 93 minutes | Stacie Passon
Abby is a forty-something, wealthy, lesbian housewife whose pent-up libido is unleashed after getting smacked in the head by a baseball. She embarks on a double life as a high-end prostitute in this sensual and delicious observation of a midlife crisis.


USA | 2013 | 109 minutes | Lucy Walker
SIFF 2013 Best Documentary: Special Jury Prize
The rise and brutal fall of world-renowned snowboarder Kevin Pearce. Battling with rival Shaun White as the Olympics approach, Pearce crashes and suffers a severe brain injury. His desire to return to snowboarding drives his recovery, but Kevin's family struggles with his selfish passion.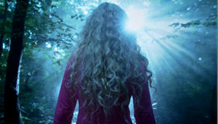 2012 | 93 minutes |
F**k the Parents, Auschwitz on My Mind, Nude Photos!—these titles and films push boundaries and address taboo topics.