Films A to Z
Browse Catalyst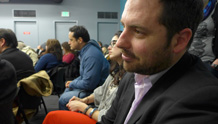 60 minutes |
Join our Catalyst Panelists for an informal happy hour at our SIFF Lounge at Tin Lizzie. Free admission. Cash bar.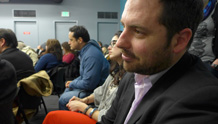 60 minutes |
Join us as Franklin Leonard, founder of The Black List, discusses how technology and the web might hold the key to artistic freedom and more sustainable careers for content creators, filmmakers and screenwriters.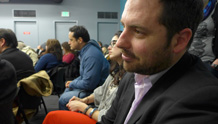 Each of this year's SIFF Catalyst filmmakers will share what they learned bringing their respective films to an audience, as well as answer questions from the crowd.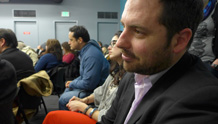 90 minutes |
Get an insider's perspective on the fast-growing world of digital content produced exclusively for the web from the content creators themselves. Covering everything from audience engagement to production to distribution, this panel will both inspire and inform people ready to take the plunge into this brave new world.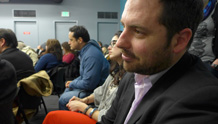 60 minutes |
What does distribution look like for today's independent filmmaker? The theatrical release that used to be the standard measure of indie success is no longer a given, forcing filmmakers, producers and distributors to each reassess how best to approach the new digital frontier offered by both online and mobile platforms.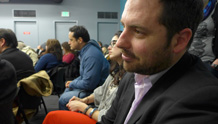 90 minutes |
Join for this illuminating panel on the proven successes of Kickstarter and other crowd-sourced funding campaigns.
USA | 2013 | 96 minutes | Andrew Mudge
When Atang returns to Lesotho to bury his father, he falls in love with his childhood friend Dineo and reconnects with the mystic landscape and hardships of village life he left behind.
USA | 2013 | 85 minutes | Matthew Perkins
Tired of being overlooked for bigger roles, a struggling dwarf actor sets out to be cast as the Tin Man in Martin Scorsese's interpretation of The Wizard of Oz. World Premiere
USA | 2013 | 85 minutes | Matthew Watts
Mutual Friends follows the romantic entanglements of young New Yorkers in love as complications ensue at a surprise party over fancy cocktails, individual bags of chips, and an unusual cake.


USA | 2013 | 85 minutes | Gregory Collins
Unwilling to sacrifice for each other, new parents Maggie and Michael must decide whether or not they are able to set aside their budding acting careers for their offspring. An intimate exploration of evolving gender roles and the modern work/family dilemma.