Films A to Z
Browse Festival Forums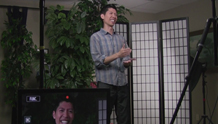 240 minutes |
10am-2:00pm (Film Center Classroom)
$10 - General Audience, $5 - SIFF Members
Acting for the Camera gives students the opportunity to explore acting in four basic camera shots (wide, over-the-shoulder, medium, close-up).
120 minutes |
Peter Greenaway presents The Death of Cinema following a screening of his new film Goltzius and the Pelican Company – May 17
Peter Greenaway, the iconoclastic genius behind such astonishing films as The Draughtsman's Contract, The Cook, the Thief, His Wife and Her Lover, The Pillow Book, and Goltzius and the Pelican Company, provides a premise and a challenge in his upcoming forum: is the contemporary cinema's dependence on text leading to the death of cinema?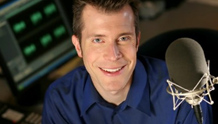 90 minutes |
Adam Gehrke will present a forum on the art of scoring and composing for film, featuring several local composers/musicians. De-mystifying the creative process and exploring examples of good and subjectively bad composition.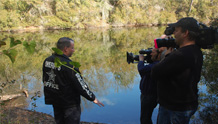 120 minutes |
Join visiting documentary filmmakers for an illuminating discussion on the art of their chosen genre. In this session, we survey the historical development, artistry, and technique of documentary filmmaking, going beyond the broad category of non-fictional film documentation to discover how these filmmakers craft effective cinematic stories.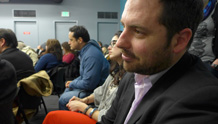 60 minutes |
Join our Catalyst Panelists for an informal happy hour at our SIFF Lounge at Tin Lizzie. Free admission. Cash bar.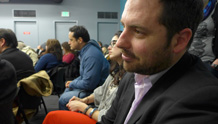 60 minutes |
Join us as Franklin Leonard, founder of The Black List, discusses how technology and the web might hold the key to artistic freedom and more sustainable careers for content creators, filmmakers and screenwriters.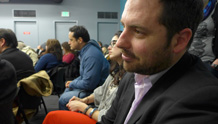 Each of this year's SIFF Catalyst filmmakers will share what they learned bringing their respective films to an audience, as well as answer questions from the crowd.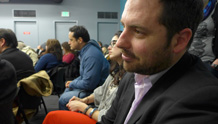 90 minutes |
Get an insider's perspective on the fast-growing world of digital content produced exclusively for the web from the content creators themselves. Covering everything from audience engagement to production to distribution, this panel will both inspire and inform people ready to take the plunge into this brave new world.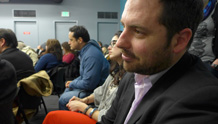 60 minutes |
What does distribution look like for today's independent filmmaker? The theatrical release that used to be the standard measure of indie success is no longer a given, forcing filmmakers, producers and distributors to each reassess how best to approach the new digital frontier offered by both online and mobile platforms.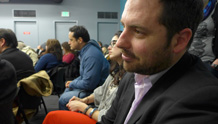 90 minutes |
Join for this illuminating panel on the proven successes of Kickstarter and other crowd-sourced funding campaigns.