Films A to Z
Browse Northwest Connections
USA | 2013 | 47 minutes | Daniel Torok
A documentary on Seattle's underground hip-hop scene featuring interviews and concert footage taken from all over the U.S., Daniel Torok covers the triumphs, failures, and stereotypes of Seattle hip-hop artists.


USA | 2013 | 80 minutes | Sini Anderson
Lena Sharpe Award for Persistence of Vision presented by Women in Film/Seattle
Feminism, punk music, and rare archival footage slam together in this blazing history of riot grrrl pioneer Kathleen Hanna (Bikini Kill, Le Tigre), featuring interviews including Joan Jett and Adam "Ad-Rock" Horovitz.
USA | 2013 | 87 minutes | Brady Hall
Hollis Wallace, whose career as a Seattle metal scrapper allows him to support his sick mother, finds his routine challenged when he meets an 18-year-old runaway with her own troubles.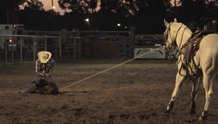 2012 | 90 minutes |
Celebrating the past and the future, the awkward and the poignant, this collection of short films captures Seattle.
USA | 2012 | 88 minutes | Joey Johnson
A group of Seattleites find their backpacking trip interrupted when one of them turns up dead. Now, they must delve into their collective past and figure out whodunit in this locally shot puzzler.


USA | 2013 | 88 minutes | Lynn Shelton
A massage therapist is stricken with a sudden aversion to bodily contact while her emotionally distant brother finds he can give his dental patients a healing touch, in this amusing exploration surrounding the foibles of human nature.


USA | 2013 | 84 minutes | Brian Spitz
Patrick Moote is searching the globe to see if size really matters after his girlfriend dumps him because of his small penis. This bizarre documentary not only provides regular laughs, but also analyzes how different cultures view sex, and what exactly is ideal between the sheets around the world.