Films A to Z
Browse Special Presentations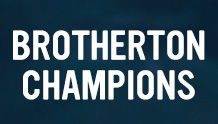 Every month, Brotherton Community Champions honors someone who is striving to make a difference in the community.
USA | 2013 | 91 minutes | Steven Bernstein
Best Actress – Samantha Morton: SIFF 2013 Golden Space Needle Awards
Special Benefit Screenings to support the King Lab at the Unversity of Washington - a group devoted to the understanding of inherited breast and ovarian cancer.
137 minutes | David Lynch
A Duke's son leads desert warriors against a galactic emperor and an evil nemesis to avenge his father, free their world, and to control the spice.
USA | 2013 | 100 minutes | Jacob Kornbluth
An Inconvenient Truth for the economy, this Sundance award-winning film introduces former Secretary of Labor Robert Reich as an inspirational and humorous guide in exploring the causes and consequences of the widening income gap in America.


May 17, 2013
USA | 1998 | 89 minutes | Chris Eyre
Celebrating Native American Cinema and the 15th Anniversary of Smoke Signals. Free Admission, Ages 21+
USA | 2012 | 100 minutes | Jason Wise
SOMM is the riveting story of four sommeliers attempting to pass the prestigious Master Sommelier exam, a test with one of the lowest pass rates in the world. Fewer than 200 people in the world have ever earned the title Master Sommelier.


USA | 1990 | 94 minutes | David Lynch
The body of a young girl (Laura Palmer) is washed up on a beach near the small Washington state town of Twin Peaks. FBI Special Agent Dale Cooper is called in to investigate her strange demise only to uncover a web of mystery that ultimately leads him deep into the heart of the surrounding woodland and his very own soul.