Films A to Z
Browse Galas | Parties | Events
102 |
Thursday, May 30
A Tribute to the Music of Muscle Shoals with Patterson and David Hood
Triple Door: Doors 6:00 p.m., 7:00 p.m. (all-ages)
120 minutes |
Peter Greenaway presents The Death of Cinema following a screening of his new film Goltzius and the Pelican Company – May 17
Peter Greenaway, the iconoclastic genius behind such astonishing films as The Draughtsman's Contract, The Cook, the Thief, His Wife and Her Lover, The Pillow Book, and Goltzius and the Pelican Company, provides a premise and a challenge in his upcoming forum: is the contemporary cinema's dependence on text leading to the death of cinema?
USA | 2013 | 90 minutes | Sofia Coppola
Ripped from the headlines, five celebrity-obsessed teenagers barrel through the glitz and glamor of Los Angeles, illegally pilfering the goods of the rich and famous, in Sofia Coppola's bitingly funny satire with a razor-sharp edge.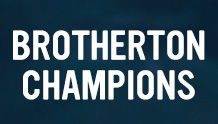 Every month, Brotherton Community Champions honors someone who is striving to make a difference in the community.
USA | 2013 | 91 minutes | Steven Bernstein
Best Actress – Samantha Morton: SIFF 2013 Golden Space Needle Awards
Special Benefit Screenings to support the King Lab at the Unversity of Washington - a group devoted to the understanding of inherited breast and ovarian cancer.
110 minutes |
This special tribute event for actor Kyle MacLachlan includes the presentation of the Seattle International Film Festival Award for Outstanding Achievement in Acting, an onstage interview with film clips from his career, a Q&A, and a screening of the Twin Peaks pilot.
USA | 2013 | 94 minutes | Darren Stein
Gay-La Film & Party | Party at Q Capitol Hill follows the screening – Jun 5
The battle among a school's popular girls takes a turn when they embark on a search to find the first gay student in order to stay in vogue in this comic send-up of high school clique culture.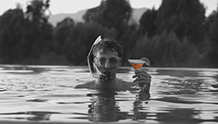 USA | 2012 | 109 Minutes | Joss Whedon
Director Joss Whedon and cast members Alexis Denisof, Amy Acker, Nathan Fillion, and Clark Gregg scheduled to attend – May 16
Start the Festival in style with the SIFF 2013 Opening Night Gala! The evening features the Seattle premiere of Much Ado About Nothing, with director Joss Whedon and cast members Alexis Denisof, Amy Acker, Nathan Fillion, and Clark Gregg scheduled to attend. After the film, celebrate with SIFF at our legendary gala party, featuring hors d'oeuvres, desserts, complimentary cocktails, and dancing!
United Kingdom | 2012 | 105 minutes | Marcus Markou
Kirkland Opening Night | Reception precedes the screening at 6pm. – May 30
In this robust British comedy a Greek Londoner loses it all in the latest economic crash—everything except a derelict fish-and-chip shop, co-owned by his estranged brother. As the family pulls together, the film's charm makes it hard to resist.


France | 2012 | 111 minutes | Régis Roinsard
Saturday Night Film & Party | Party at Il Fornaio with fashion by Oska follows the screening. – May 18
Rose is a terrible secretary but a fantastic typist, so her boss resolves to make her the fastest typist in the world. Set in 1958, this French rom-com combines a Mad Men aesthetic with an I Love Lucy sensibility.