Films A to Z
Filtering by Program: Galas | Parties | Events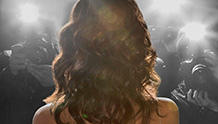 May 16, 2013
Celebrate our Opening Night Gala featuring Joss Whedon's Much Ado About Nothing in style!
USA | 2012 | 100 minutes | Jason Wise
SOMM is the riveting story of four sommeliers attempting to pass the prestigious Master Sommelier exam, a test with one of the lowest pass rates in the world. Fewer than 200 people in the world have ever earned the title Master Sommelier.


USA | 2013 | 90 minutes | Morgan Neville
Best Documentary: SIFF 2013 Golden Space Needle Awards
A breakout audience favorite at Sundance, Twenty Feet from Stardom follows several gifted backup singers living in the shadows of superstardom. Their work charted the rise of the modern pop vocal sound from the gospel tradition to the more impassioned sounds of the turbulent '60s. Special guests Tata Vega and Merry Clayton will each perform a song following the movie (Centerpiece Gala screening only)!