Films A to Z
Browse Films in Renton
India | 2012 | 94 minutes | Samit Kakkad
In this kinetic mash-up of the Step Up films and the musical Moulin Rouge, nine Marathi Indian boys living in an oppressive juvenile home challenge their circumstances by banding together to enter a prominent dance competition. Explosive, innovative, and crowd-pleasing fun.
USA | 2013 | 84 minutes | Freida Lee Mock
Twenty years after a poised young law professor sent shockwaves through the nation, Academy Award® winner Freida Mock crystallizes sexist power dynamics, unraveling the lightning-rod moment in Anita Hill's life and the broader discussion of gender inequality in America.


Italy | 2012 | 83 minutes | Pappi Corsicato
After getting into a horrific car accident, a famous television anchor enlists her plastic surgeon husband to shape her into a new image in this hyper-stylized social satire that pays homage to the likes of Wilder and Almodóvar.


Spain | 2012 | 116 minutes | Eduard Cortés
Set in Franco-controlled 1955 Spain, this colorful and freewheeling true-life heist thriller follows a bevy of agents, criminals, and police officers in their attempts to get their hands on Eva Perón's famed jewels.


Norway | 2012 | 105 minutes | Hisham Zaman
When his older sister Nermin flees an arranged marriage, Siyar tracks her from Kurdistan to Istanbul where a fateful encounter with a young girl creates cracks in his resolve. A dazzling drama that tackles notions of loyalty, dignity, honor, and love.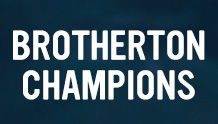 Every month, Brotherton Community Champions honors someone who is striving to make a difference in the community.
USA | 2013 | 87 minutes | Kyle Patrick Alvarez
SIFF 2013 Best New American Cinema: Grand Jury Prize
This first film adaptation of David Sedaris' work is a funny and poignant portrait of a lost soul and the amusing characters he meets as he pursues his Steinbeckian dream—to spend his summer working on an apple farm in Oregon.


Hong Kong | 2012 | 102 minutes | Longman Leung, Sunny Luk
After a high-tech police van is hijacked off Hong Kong's gleaming streets, two Deputy Commissioners clash over how to handle the crisis. Tense, thrilling and sleekly lensed, Cold War offers a politically tinged cop drama that's suspenseful from start to finish.


USA | 2013 | 70 minutes | Omar J. Pineda
The walking dead are among us in this exposé of real-life zombie walks, featuring event footage alongside interviews with participants, organizers, makeup artists, and celebrities (Tom Savini, Norman Reedus).
USA | 2013 | 116 minutes | Zal Batmanglij
Brit Marling, Ellen Page, and Alexander Skarsgård star in this taut thriller—produced by Tony and Ridley Scott—about a corporate spy infiltrating an anarchist collective.