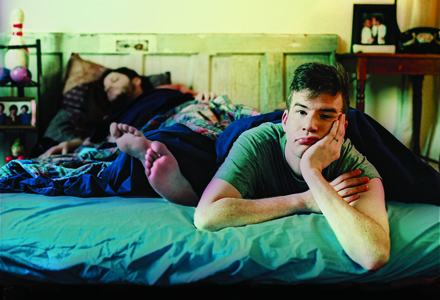 Gay By Any Means
2013 | 83 minutes
From life in a possible future to the issues being faced here and now, staying in the closet is not an option for the men in these intriguing and touching stories.
Packaged Films
In a Cardiff burger bar catering to late-night revelers, everybody's after something. And tonight, anything goes.
After watching
Brokeback Mountain
, two sets of teenaged friends share surprising reactions and revelations.
When a gay couple goes shopping for a new mattress, their sleeping together becomes a hilarious matter of opinion.
There's more than one method to counting the ways you love someone.
In a genetically modified society where deviance is punishable by death, a gay man must choose between his love, his dignity, and his survival.
An art project becomes an opportunity to stand up and be recognized in this inspiring story from the struggle for marriage equality.
Will an underground bunker be protection enough for folks terrified by the threat of gay marriage?
Year:
2013
Running Time:
83 minutes