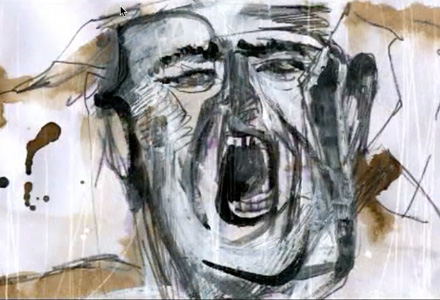 Isle of the Dead La Isla de los Muertos
What if Franz Kafka convinced F.W. Murnau to make a film about his short story In the Penal Colony?
This film is playing as a part of...
From a mercenary hired to kill Death to hungry, hungry heroes, these animations are not Saturday morning cartoons.


Director:
Vuk Jevremovic
Country:
Spain
Year:
2012
Running Time:
8 minutes
Producer:
Vuk Jevremovic
Screenplay:
Vuk Jevremovic
Cinematographers:
Vuk Jevremovic
Editors:
Vuk Jevremovic
Music:
Xabi Erkizia
Language:
No Dialogue
Format:
DCP
Show All