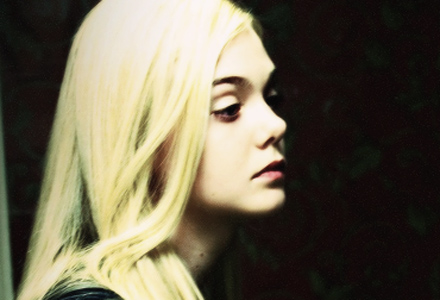 Likeness
USA | 2012 | 9 minutes | Rodrigo Prieto
All Mia wants is to be beautiful, but when all she sees are stick thin girls she begins to question her own body.
This film is playing as a part of...
F**k the Parents, Auschwitz on My Mind, Nude Photos!
—these titles and films push boundaries and address taboo topics.
Director:
Rodrigo Prieto
Principal Cast:
Elle Fanning, Ximena Prieto
Country:
USA
Year:
2012
Running Time:
9 minutes
Producer:
Rhea Scott, Lilly Hartley, Jacqueline Bosnjak, Jan Wieringa
Screenplay:
Rodrigo Prieto
Cinematographers:
Rodrigo Prieto
Editors:
Carlos Arias
Music:
Drazen Bosnjak, Q Department
Website:
http://www.candescentfilms.com/film/likeness/
Language:
English
Format:
HDCAM
Show All