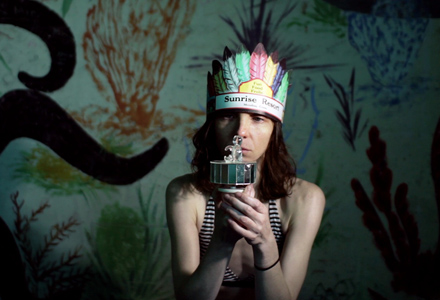 Linda LeThorn & the Musicbox
Inside of a dysfunctional love triangle, Linda LeThorn is brought to her breaking point by a possessed music box she inherits from her Aunt Lucinda.
This film is playing as a part of...
Think you know where you're going? Guess again. These quick flicks pack unexpectedly powerful punches.
Director:
Meg Skaff
Principal Cast:
Aundrea Fares, Ashley Peoples, Susan Kirby, Tim Cox
Premiere Status:
U.S. Premiere
Country:
USA
Year:
2012
Running Time:
17 minutes
Producer:
Meg Skaff
Screenplay:
Meg Skaff
Cinematographers:
Meg Skaff, April Maxey
Editors:
Meg Skaff
Music:
Insula Dulcamara
Language:
English
Format:
BetaSP
Show All