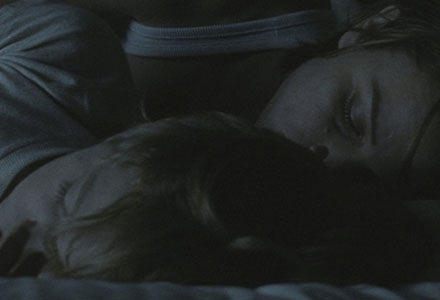 Mobile Homes LIVE ACTION: SPECIAL JURY PRIZE
A pregnant woman chooses to escape her bleak existence when she realizes her son might be taken away from her.
This film is playing as a part of...
F**k the Parents, Auschwitz on My Mind, Nude Photos!
—these titles and films push boundaries and address taboo topics.
Director:
Vladimir de Fontenay
Principal Cast:
Alison Folland, David Call, Ash Devens, Nina Ljeti, Laurent Rejto,Emily Davis, Edward Crawford
Country:
USA, France
Year:
2012
Running Time:
14 minutes
Producer:
Tati Barrantes, Colin Whitlow
Screenplay:
Vladimir de Fontenay
Cinematographers:
Pepe Avila del Pino
Editors:
Vladimir de Fontenay
Music:
Victoria de la Vega
Website:
http://vladimirdefontenay.com/mobile-homes/
Language:
English
Format:
Digital
Show All