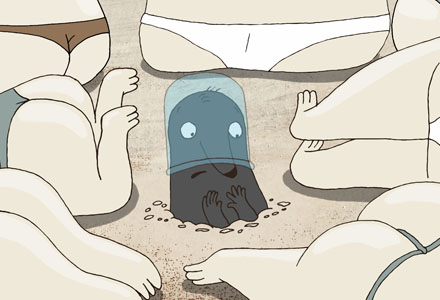 The Mole at the Sea
Krot Na More
Russia | 2012 | 5 minutes | Anna Kadykova
Everyone is off to the sea and the Mole travels as well to find out what is so exciting.
This film is playing as a part of...
Gather your family around the flickering glow of the big screen for this magical set of animation, live action, and documentary short films the whole family will enjoy.
Director:
Anna Kadykova
Country:
Russia
Year:
2012
Running Time:
5 minutes
Producer:
Lyubov Gaidukova
Screenplay:
Anna Kadykova
Editors:
Anna Kadykova
Music:
Alexey Chizhik
Language:
No Dialogue
Format:
Digital
Show All