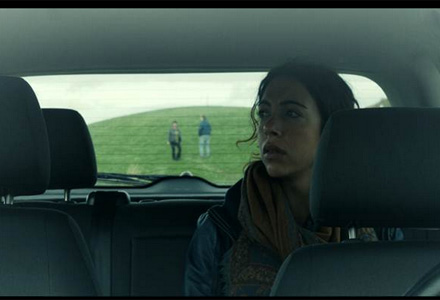 Premature
Prematur
Norway | 2012 | 17 minutes | Gunhild Enger
On their first visit to meet his parents, Martin and his Spanish girlfriend are in for a long drive home.
This film is playing as a part of...
It is our great pleasure to open our ShortsFest weekend with this collection of superb short films from around the world that exemplify the art of storytelling in all its variety. Comedy and drama, live action and animation—these films prove that short is truly sweet.
Director:
Gunhild Enger
Principal Cast:
Christine Stoesen, Martin Bøhmer, Aina Huguet, Martin Eilif Hartwig
Country:
Norway
Year:
2012
Running Time:
17 minutes
Producer:
Motlys a.s.
Screenplay:
Gunhild Enger
Cinematographers:
Marte Vold
Editors:
Vårin Andresen
Website:
http://www.nfi.no/english/norwegianfilms/search/Film?key=100134
Language:
Norwegian
Format:
HDCAM
International Sales:
Norwegian Film Institute
Show All