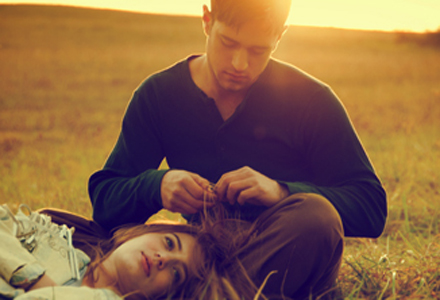 Pretty Thing
Canada | 2012 | 13 minutes | Elisia Mirabelli, Matthew De Filippis
An elderly man reflects on the lost moments and broken truths surrounding the butterflies that escaped from the mouth of the girl who got away.
This film is playing as a part of...
This program encourages us to take a look at our surroundings, and see the many things that can go unnoticed.
Director:
Elisia Mirabelli, Matthew De Filippis
Principal Cast:
John A. Petitti, Gina Sylvester, Nicholas Markezinis, Clara Pasieka
Country:
Canada
Year:
2012
Running Time:
13 minutes
Producer:
Miriam Levin-Gold
Screenplay:
Elisia Mirabelli, Matthew De Filippis
Cinematographers:
Kelly Jeffrey
Editors:
Scott Matthews
Music:
Ben Fox
Language:
English
Format:
DCP
Show All