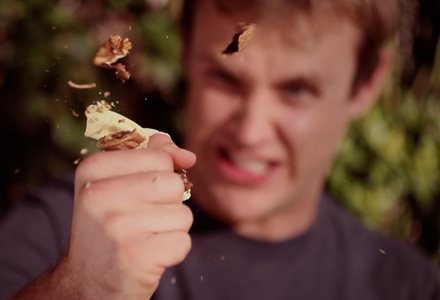 Ready for Anything
2013 | 86 minutes
Seven short films about snatching victory from the jaws of defeat.
Packaged Films
Carmen, a Colombian immigrant living in Queens, New York, pursues the American Dream by running a party bus.
Oliver is madly in love. The love of his life is behind bars. When he discovers a rival for her affections, desperate times calls for desperate measures.
Five young patients try to eat lunch together where every bite is a triumph.
A father spends one last day with his daughter in a rundown French coastal town when he dubiously comes into a large sum of money.
The twisted tale of a curious, compassionate woman who longs for true love and to escape the clutches of her bewitching twin sister.
For Claire, a voice over actress who works at home, there's a thin line between homebody and home bound.
After losing a playful 'thumb war' to his date, our hero embarks upon a grueling
Rocky
-esque training regimen.
Year:
2013
Running Time:
86 minutes