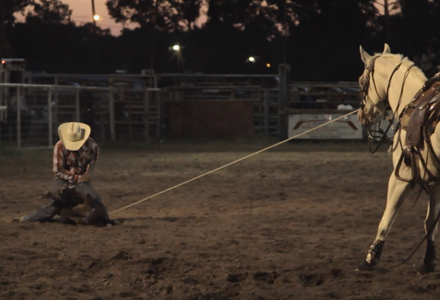 The Roper
USA | 2012 | 6 minutes | Anna Sandilands, Ewan McNicol
The true short story of Kendrick, a young calf roper in Lafayette who dreams of one day making it to the rodeo national championship in Las Vegas.
This film is playing as a part of...
Celebrating the past and the future, the awkward and the poignant, this collection of short films captures Seattle.
Director:
Anna Sandilands, Ewan McNicol
Principal Cast:
Kenderick Domingue
Country:
USA
Year:
2012
Running Time:
6 minutes
Producer:
Ewan McNicol, Anna Sandilands
Cinematographers:
Ewan McNicol
Editors:
Marco Perez
Music:
Madrona Music
Website:
http://www.lucidinc.com
Language:
English
Format:
HDCAM
US Distributor:
Lucid Inc.
International Sales:
Lucid Inc.
Show All