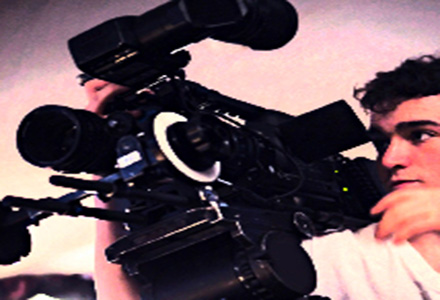 Rule the World of Independent Filmmaking – From Indie Distribution to Smart Phone Productions.
120 minutes
1:00pm - 3:00pm (Film Center Classroom)
$5 - General Audience, Free - SIFF, Northwest Screenwriter's Guild, Women in Film Members
Learn the new entrepreneurial, legal, finance, distribution and marketing strategies and tactics filmmakers in all disciplines need to know to navigate the new landscape of independent film.
Sponsors: Northwest Screenwriters Guild, Women in Film.
Independent film veterans provide a nuts and bolts overview of the business of independent film, now that the entire process - from production though distribution - has been so markedly transformed. Learn the techniques to navigate and rule the world or independent filmmaking.

Moderators:

Attorney/Writer/Producer Steve Edmiston serves on the Northwest Screenwriters Guild Board of Directors and the IndieFlix Advisory Board, and is a consultant to several regional film festivals. He teaches screenwriting at the University of Washington and Producing at Seattle Film Institute. Steve is also a screenwriter and producer with EKE Pictures. His feature films include A Relative Thing, Farewell to Harry, and Crimes of the Past. He has written, produced, and/or directed numerous short films and commercials. Steve's latest feature, The Periphery Project, Vol.I, is scheduled for release in 2013.

Virginia Bogert is an award-winning documentary filmmaker, writer, editor, and educator. She has created internationally distributed narrative short films, as well as programs for public television including multiple-Emmy-winner Pike Place Market: Soul of a City. Virginia was a SIFF Fly Filmmaker in 2006 (The Delivery), and a line producer for the SIFF Fly Filmmaking Challenge in 2009 and 2012. She is President Emerita of Women in Film Seattle and curator of Seattle's Post Alley Film Festival, a female-centric short film fest. She launched her company Laughing Dog Pictures in 1994.

Panelists:

Elizabeth Heile works as a line producer and business affairs manager for independent films and web series in Seattle. Ms. Heile produced the Zombie Orpheus Entertainment web series "JourneyQuest" and line produced "The Gamers: Hands of Fate," both of which were funded by fan support through Kickstarter campaigns. She is currently working on "The Maury Island Incident," a short film based on the UFO encounter that happened off Maury Island, WA on June 21, 1947.

Sandy Smolan is an award-winning film director whose work includes features, documentaries, television, web series, and commercials. His debut feature film Rachel River was nominated for the Grand Jury Prize at the Sundance Film Festival. He has directed episodes of over fifty television series including The O.C., Dawson's Creek, and Ally McBeal. He also directed the Emmy award-winning TV movie Taking a Stand (ABC), for which he was nominated for Best Director. His work can be viewed at http://www.luminous-content.com

Lacey Leavitt is a Seattle-based independent filmmaker. She co-directed and produced the award-winning documentary Blood on the Flat Track: The Rise of the Rat City Rollergirls. As a producer, her features The Off Hours, The Catechism Cataclysm, Safety Not Guaranteed, and Touchy Feely all premiered at the Sundance Film Festival. She also co-produced the upcoming films Lucky Them and Laggies. She was a 2011 Sundance Creative Producers Lab fellow with the upcoming Megan Griffiths project Sadie and is producing the in-progress documentary Sweetheart Deal.

Scilla Andreen (CEO and Co-Founder of IndieFlix) is a filmmaker, award-winning producer, Emmy-nominated costume designer, and tireless champion of independent film. Frustrated by complicated and one-sided distribution deals, Scilla created IndieFlix in 2005 as a DVD distribution company and over the years it has become one of the most meaningful global online streaming services in the industry. Her latest innovation, the RPM model (Royalty Pool Minutes), jettisons antiquated and complicated payment systems in favor of refreshing simplicity: for every minute watched, a filmmaker gets paid.
Running Time:
120 minutes