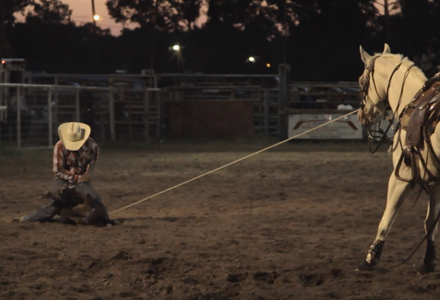 Seattle Supersonic Shorts
2012 | 90 minutes |
Celebrating the past and the future, the awkward and the poignant, this collection of short films captures Seattle.
Packaged Films
Beware the forest, beautiful yet treacherous.
Can't a blue-collar man come home and slip into something a little more comfortable? Not everything is as it seems to be.
On the Northwest coast in the early 19th century, a Salish native's dream quest is disturbed by the arrival of a tall ship.
An irresponsible father kidnaps his son but has no idea what it means to be there for him.
An intimate look at the Lake Union boat races that happen on Tuesday nights.
A concise epic based on concrete facts of great dispute.
In a dystopian future, humanity's redemption is found in the form of a gardening magazine.
A funny and mysterious meeting between one awkward couple and a peculiar gentleman.
The true short story of Kendrick, a young calf roper in Lafayette who dreams of one day making it to the rodeo national championship in Las Vegas.
Peter Davenport runs the National UFO Reporting Center. As a one-man operation he takes the job very seriously, despite all the prank calls and hoaxes. Now he's looking for his replacement.
A love letter to anyone who's ever written to a celebrity.
Year:
2012
Running Time:
90 minutes