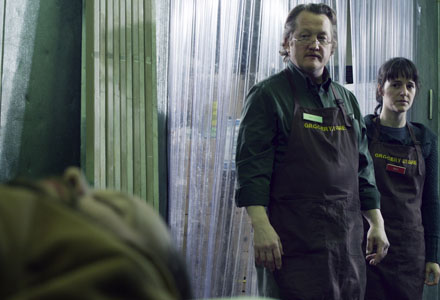 ShortsFest Closing Night 2013
2013 | 86 minutes |
SIFF's annual celebration of the short form finishes off with this wonderfully varied program examining the breezy joy and tremendous complexity found in the best short films.
Packaged Films
A grocery store clerk's boyfriend suddenly dies, but she keeps their love alive by taking his body to the store's freezer.
When 10 Russian soldiers are forced to select which one of them will be executed in the morning, their last traumatic hours will unveil the horrors of war and their dreams of a better life over the horizon.
In this animated documentary, 16 pieces of abandoned folk furniture are restored and brought to life.
In order to pass a flight attendant test, Ju-Hee gets her finger made longer but ends up having to put it to a different use.
A poet awakens within a strange garden in need of his notebook, pencil & inspiration.
Year:
2013
Running Time:
86 minutes