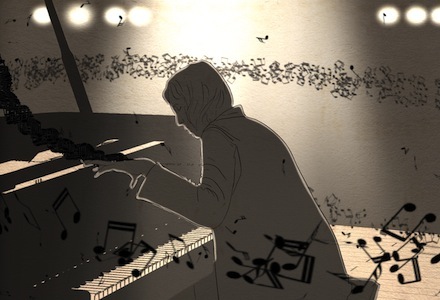 ShortsFest Opening Night 2013
2013 | 87 minutes |
It is our great pleasure to open our ShortsFest weekend with this collection of superb short films from around the world that exemplify the art of storytelling in all its variety. Comedy and drama, live action and animation—these films prove that short is truly sweet.
Packaged Films
A Ghanaian immigrant family journeys to a Louisiana tent revival to cure a problem child.
Most critics will give any movie three-and-a-half stars if it flatters their self-image; Howard Cantour takes it much more seriously.
Two single pregnant women are separated by thousands of miles, but share the same fear of entering the unknown world of motherhood in the moments before birth.
What do you do when you're born with music pouring out of your heart?
On their first visit to meet his parents, Martin and his Spanish girlfriend are in for a long drive home.
A Buckingham Palace guard takes the Queen's corgis out for a walk and while he's away an intruder breaks in for a chat with the monarch.
Year:
2013
Running Time:
87 minutes