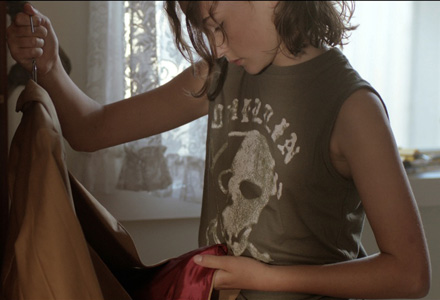 Summer Suit
Australia | 2012 | 15 minutes | Rebecca Peniston-Bird
Tomboy Robbie suffers from occasional epileptic seizures that make her feel like a freak. But when she discovers a discarded suit in her brothers' closet, she adopts a new identity.
This film is playing as a part of...
This program encourages us to take a look at our surroundings, and see the many things that can go unnoticed.
Director:
Rebecca Peniston-Bird
Principal Cast:
Damian Walsh-Howling, Lucy Tyler, Diana Glenn, Bethany Whitmore
Country:
Australia
Year:
2012
Running Time:
15 minutes
Producer:
Rebecca Peniston-Bird
Screenplay:
Francesca Sciacca
Cinematographers:
Sky Davies
Editors:
Rebecca Peniston-Bird
Website:
http://www.summersuit.com.au
Language:
English
Format:
Digital
Show All