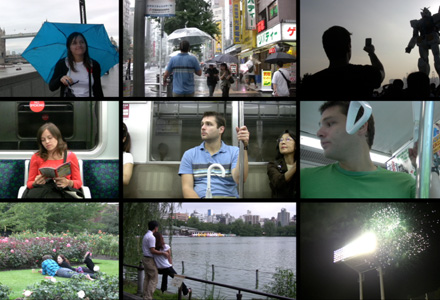 Synchrony
United Kingdom | 2012 | 4 minutes | Kacey Morrow
Multiple split screens show two tourists traveling alone…together.
This film is playing as a part of...
Shot with a 16mm camera and cast without professional actors, this intimate portrayal is an imaginary home movie about nineteenth-century poet Percy Shelley and his wife, the novelist and author of Frankenstein, Mary Shelley.
Director:
Kacey Morrow
Principal Cast:
Kacey Morrow, Alex Hovan
Country:
United Kingdom, Japan, USA
Year:
2012
Running Time:
4 minutes
Producer:
Kacey Morrow
Cinematographers:
Kacey Morrow
Editors:
Kacey Morrow
Music:
Johnny Ripper
Format:
Digital
Show All