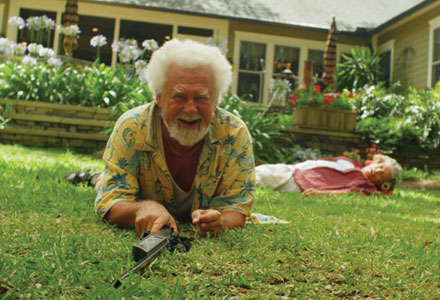 Two Old Nuts
BEST OF NFFTY - Dick is a stubborn, grumpy old fart who is stuck in the past. For Dick, every day carries with it the potential to be a glory day and today's just the day to prove it!
This film is playing as a part of...
SIFF is proud to present FutureWave Shorts 2013, a program of new films created by filmmakers younger than 19 years old who talents celebrate the creative possibilities of the art form. This year we are also showcasing a selection of the best films from the National Film Festival for Talented Youth.
NFFTY is the largest youth film festival in the world, screening hundreds of films by new directors ages 22 and under. Learn more at: http://www.nffty.org
Director:
Spencer Lenzie
Country:
USA
Year:
2012
Running Time:
7 minutes