Thank you for making the 39th Annual Seattle International Film Festival a great success! Save the dates for the Big 40 - May 15 - June 8, 2014.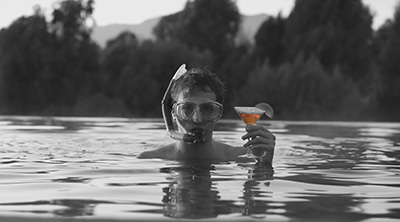 Start the Festival in style with the SIFF 2013 Opening Night Gala! The evening features the Seattle premiere of Much Ado About Nothing, with director Joss Whedon and cast members Alexis Denisof, Amy Acker, Nathan Fillion, and Clark Gregg scheduled to attend. After the film, celebrate with SIFF at our legendary gala party, featuring hors d'oeuvres, desserts, complimentary cocktails, and dancing!
This special tribute event for actor Kyle MacLachlan includes the presentation of the Seattle International Film Festival Award for Outstanding Achievement in Acting, an onstage interview with film clips from his career, a Q&A, and a screening of the Twin Peaks pilot.
Ripped from the headlines, five celebrity-obsessed teenagers barrel through the glitz and glamor of Los Angeles, illegally pilfering the goods of the rich and famous, in Sofia Coppola's bitingly funny satire with a razor-sharp edge.