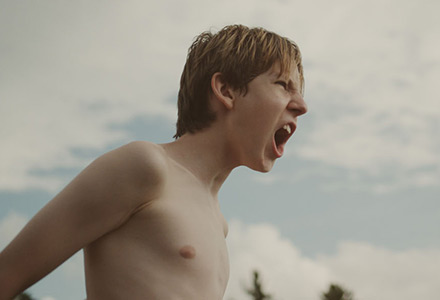 Suburban Gothic
2014 | 83 minutes
Ghoulies and ghosties and the monster next door—horrors hidden beneath the tranquil surface of the everyday.
Sponsored by The Mac Store, Classical KING FM 98.1
Packaged Films
Stranded in the midst of a zombie apocalypse, a man sets in motion an unlikely play to protect his infant daughter.
In a rom-com world, it's difficult to find love when you're a serial killer.
A girl attends her music lesson only to become a player in a ghostly game.
A short instructional film that just might save your life ... please take notes.
A young man moves back in with his parents after college, only to discover that the monster which tormented him as a child is still in his bedroom.
A veteran body snatcher teaches his new apprentice a thing or two about their nefarious trade.
The new assistant projectionist at an aging movie palace investigates a series of mysterious disappearances.
Pushing himself to his physical limits, a cyclist retreats into the past as a flesh-eating horde closes upon him.
At summer camp, a young teen seeks to impress the prettiest (and meanest) girl at the lake, discovering a dark secret in the process.
Year:
2014
Running Time:
83 minutes