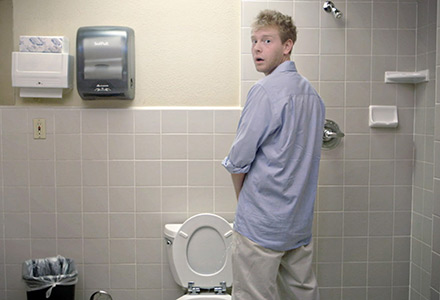 WTF! 2014
2014 | 94 minutes
Think you know where you're going? Guess again. These quick flicks pack unexpectedly powerful punches.
Sponsored by The Mac Store, Classical KING FM 98.1
Packaged Films
A dark comedy about a 4th grade class that pulls an innocent April Fool's prank on their teacher ... with disastrous results.
In pursuit of his late wife, a botanical professor encounters a divine presence that will transform him forever.
Bizet never imagined this revelatory performance of Carmen's Habanera.
A Sammy Davis Jr. impersonator, hired to visit a loyal Rat Pack fan, finds himself performing the last rites at the boy's bedside.
A stranger offers Steve a little help with his bladder shyness, only to cause much worse problems.
When an opera singer loses her voice, her husband embarks on an odyssey through Miami's dark underworld to recover it through supernatural means.
Year:
2014
Running Time:
94 minutes