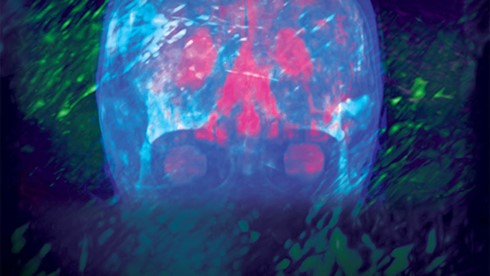 Phantom Limbs
USA | 2016 | 3 | Reed O'Beirne
A peaceful, abstract short built from MRI images and a lovely song from St. Kilda.
This film is playing as a part of...
History is taken out of context and the present is abstracted in this collection of shorts from the other side of cinema.
Director Biography
Originally from Natchez Mississippi and now residing in Seattle Washington, Reed is a graduate of the creative writing program at Vanderbilt University, and founder of Emerald Reels, an organization dedicated to supporting artistic filmmaking. Reed's films have screened widely at film festivals and art events including the Ann Arbor Film Festival, The Oaxaca Film Festival and the Berlin International Director's Lounge. His film, Surface Waves was included in SIFF 2014.
Director:
Reed O'Beirne
Country:
USA
Year:
2016
Running Time:
3
Producer:
Reed O'Beirne
Screenplay:
Reed O'Beirne
Cinematographers:
Reed O'Beirne
Editors:
Reed O'Beirne
Music:
Jeramy Koepping, Joshua Morrison
Website:
Official Film Website
Language:
No Dialogue
Show All