Kirkland Performance Center
350 Kirkland Avenue
Kirkland, WA 98033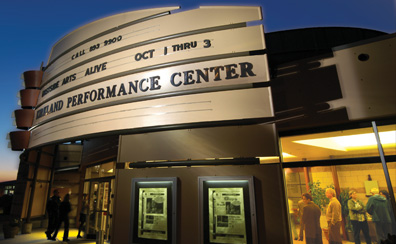 In its tenth season, the Kirkland Performance Center enriches Kirkland, Washington and Seattle's Eastside communities with excellent performing arts, concerts, festivals and events. Set in the vibrant downtown Kirkland waterfront, the beautiful and intimate, 402-seat theatre presents over 300 theatre, music, and dance performances each year from acclaimed artists and groups from around Washington and the world. At KPC, there's not a bad seat in the house.

http://www.kpcenter.org

(425) 893-9900


One block from the Kirkland Transit Center, serving routes 230, 234, 236, 238, 245, 248, 255, 540.