A Letter from SIFF Executive Director Sarah Wilke
Voting Yes on King County Proposition 1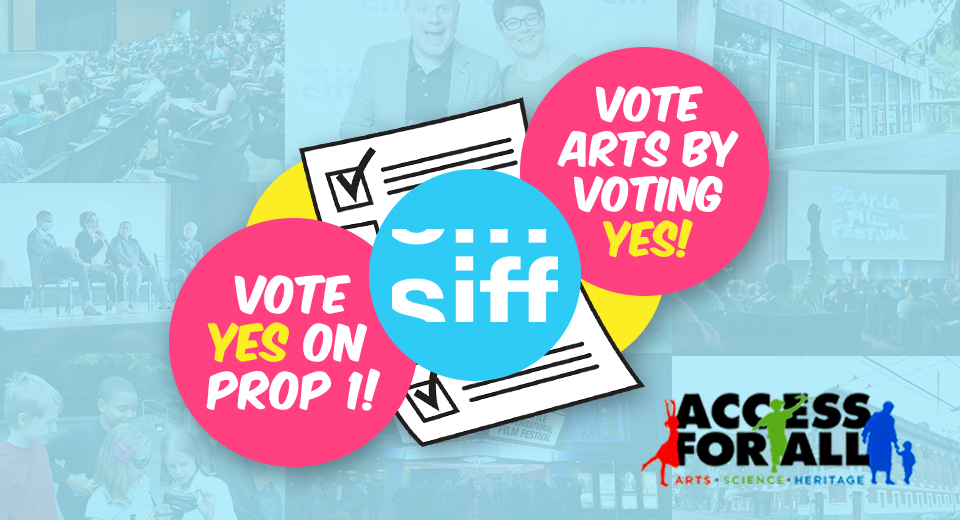 Dear Friends of SIFF
I believe in the necessity of a strong arts and cultural ecology. I believe that participation in the arts can be civic capacity building by providing us with the chance to engage in complex conversations, grow empathy, think creatively, and be introduced to new perspectives. I also believe equitable access to and participation in the arts must be available for the entirety of our community, especially our youth. For these reasons, I am voting YES on King County Proposition 1.
A penny of tax for every $10 spent (or approximately $30/year) will provide sustainable funding to hundreds of arts, science, and heritage organizations. While this includes SIFF, more importantly it includes the many, many small organizations that do not have SIFF's profile and revenue base but who are providing amazing programs throughout our county.
Prop 1 will make these programs more accessible to all county residents through initiatives that provide free- and reduced-price ticket programs for low-income families, free field trips for King County public schools, and increased education programs that help fill necessary gaps caused through cuts in arts education. Exactly what does this mean? Using SIFF as an example, this would allow us to expand school-based programs such as filmmaker artist residencies in classrooms, school screenings, and professional development workshops for teachers. It would also expand the number of young filmmakers who can get hands-on with the craft of filmmaking though our Crash programs, workshops or camps, and especially through our off-site programs. We believe digital literacy is a skill all King County residents deserve to develop.
I hope you will consider joining me in voting yes on Prop 1 on your King County primary ballot, due August 1, 2017. For more information on Prop 1, please visit Access for All. I believe together our votes can create a stronger and more vibrant King County for all.

Thank you,

Sarah Wilke
Executive Director, SIFF