The Killing Fields of Dr. Haing S. Ngor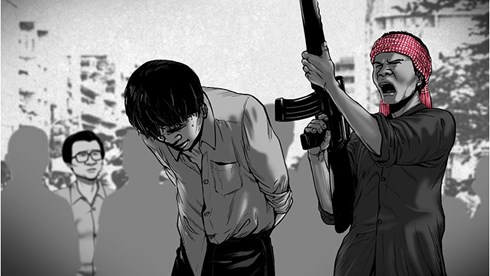 Dr. Haing S. Ngor, the only Asian to win the Best Supporting Actor Oscar® (The Killing Fields), used his fame to speak out against Pol Pot's regime and the Vietnamese occupation of Cambodia until his still unsolved murder in 1996. A riveting and eye-opening look at a pivotal moment in history through a heroic life. Director Arthur Dong scheduled to attend.
Friday, June 5, 2015
Purchased Tickets
Limited Availability
On Standby
Matinee
Saturday, June 6, 2015
Purchased Tickets
Limited Availability
On Standby
Matinee
Haing S. Ngor (1984's The Killing Fields) was a doctor and one of only two nonprofessional actors (the other being The Best Years of Our Lives' Harold Russell) to win an Academy Award®. But it was the tragedy between those two achievements that he claimed defined him: "I am a survivor of the Cambodian holocaust. That's who I am." Swept up in the Khmer Rouge's blind fury at the educated classes, Ngor was sent to the countryside to dig ditches, where he suffered horrific torture for such crimes as scrounging a meager basket of vegetables from the surrounding fields. The story of his escape to America, unlikely stardom after being spotted at a wedding by a casting director, and death under still-mysterious circumstances spans half the world and even vaster reversals of fortune; but Arthur Dong's documentary is all the more touching for being so intimate, down to the simple, understated animation used to illustrate Ngor's life. The few interview subjects consist of Ngor's niece and a family friend, while his nephew reads narration taken directly from Dr. Ngor's own powerful memoir, a book written to ensure the horror his country endured would never be forgotten.

Director Biography
The films of Arthur Dong have been consistently lauded since his first effort won top prize at 1970's California High School Film Festival. His acclaimed documentaries include Coming Out Under Fire (1994), Golden Space Needle Award-winner Licensed to Kill (SIFF, 1997), and Hollywood Chinese (2007).


Director:

Arthur Dong

Principal Cast:

Haing S. Ngor, Wayne Ngor, Sophia Ngor, Jack Ong

Country:

USA, Cambodia

Year:

2015

Running Time:

87 minutes

Producer:

Arthur Dong

Screenplay:

Arthur Dong

Cinematographers:

Arthur Dong

Editors:

Arthur Dong

Music:

Mark Adler

Website:

Official Film Website

Filmography:

Hollywood Chinese (2007), Family Fundamentals (2002), Licensed to Kill (1997), Coming Out Under Fire (1994), Forbidden City, USA (1989)

Language:

English

Format:

DCP