Saved From the Flames - A Trip to the Moon and Other Trips Through Time and Space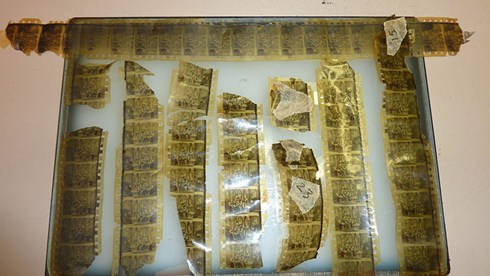 Documentarian Serge Bromberg presents a series of previously lost and unknown films; restored nitrate reels that have literally been saved from flammable destruction and shown publicly for the first time. Featuring a restored version of George Méliès' Trip to the Moon (1902), plus several other surprises. Director Serge Bromberg scheduled to attend.
Tuesday, June 2, 2015
Purchased Tickets
Limited Availability
On Standby
Matinee
For years and years, Serge Bromberg has been sifting through attics, flea markets, and abandoned houses in order to salvage lost and forgotten films. His collection, boasting around 120,000 nitrate film reels, has literally saved cinematic gems from flammable destruction. Touring since 1992, Bromberg breathes new life into these films, providing eye-opening and jaw-dropping experiences for audiences around the world. Saved From The Flames—A Trip To The Moon And Other Trips Through Time And Space is a must-see program, a collection of movies from the dawn of cinema, including a restored version of George Méliès' Trip To The Moon (1902), animated masterpiece Balloon Land (1936), and Buster Keaton's The Love Nest (1923)—plus several other surprises.



Original Language Title:

Retour de flamme series

Director:

Serge Bromberg

Country:

France

Year:

2014

Running Time:

90 minutes

Website:

Official Film Website

Filmography:

The Extraordinary Voyage (2012), Henri-Georges Clouzot's Inferno (Doc, 2009)

Format:

Dolby 3D Digital Cinema techno

International Sales:

Lobster Films