The Academy of Muses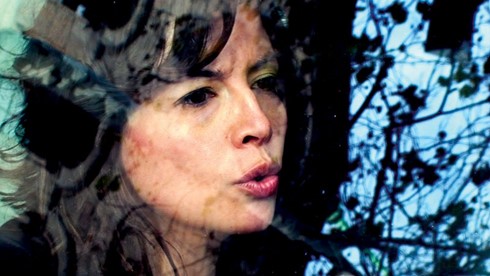 Eclectic Spanish filmmaker José Luis Guerin inventively explores the fine lines separating fact, fiction, art, and life through the story of an ethically dubious university professor who uses the precepts of ancient literature as an excuse for his dalliances.
Monday, June 6, 2016
Purchased Tickets
Limited Availability
On Standby
Matinee
Wednesday, June 8, 2016
Purchased Tickets
Limited Availability
On Standby
Matinee
At turns playful and profound, the latest film from Spanish master José Luis Guerín (In the City of Sylvia, Guest) is a witty, exquisite mixture of high-minded intellectual discourse nestled in a playpen of earthy desires. University of Barcelona philology professor Raffaele Pinto introduces his largely female class, including the fierce, defensive Emanuela, sensitive Mireia, and freewheeling poet Carolina, to his concept of the importance of muses through the ages—their role in the creation of art and culture, music and poetry. Seeing through the professor's tricks of using high-minded academic discourse in the pursuit of more carnal longings, his no-nonsense wife, fellow professor Rosa Delor Muns, quickly calls him out, leading to a fresh, funny, and energetic discourse on the nature of power, language, and desire. A lively, formally daring blend of fiction and documentary, The Academy of Muses is a most improbable romantic comedy, dense with ideas yet lighthearted throughout. Developed with and performed by real-life professors and their students, this sublime and sexy triumph stimulates the mind and the heart in equal measure.
Director Biography
Spanish director José Luis Guerín often tells stories that cross genre boundaries and blend fact and fiction, and his latest film, The Academy of Muses, is no different. Though he is perhaps best known in the United States for In the City of Sylvia, he is a prolific filmmaker with a number of other films under his belt, such as Goya Award winner Under Construction.
Sponsored by Honorary Consulate of Spain in Seattle, Accion Cultural Española
Original Language Title:

L'Accademia delle Muse

Director:

José Luis Guerin

Principal Cast:

Raffaele Pinto, Emanuela Forgetta, Rosa Delor Muns, Mireia Iniesta

Country:

Spain

Year:

2015

Running Time:

92 minutes

Producer:

José Luis Guerin

Screenplay:

José Luis Guerin

Cinematographers:

José Luis Guerin

Editors:

José Luis Guerin

Music:

Marisol Nievas

Language:

Spanish

Has Subtitles:

Yes

Format:

DCP

US Distributor:

Grasshopper Films

International Sales:

Perspective Films