Another Kind of Girl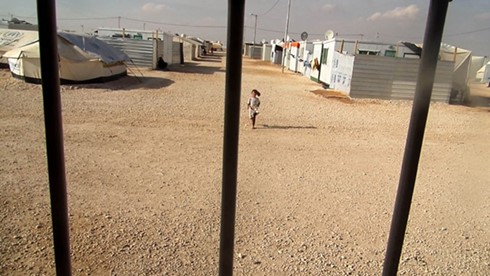 Khaldiya is a Syrian refugee, living in a Jordanian refugee camp. At 17, she films the upsetting turn her life has taking and the following process of reconciliation.
Director Biography
Khaldiya, 18, is from Dara'a, Syria. She fled the civil war 3 years ago and now lives in Za'atari Refugee Camp in Jordan. This was her first time using a camera and making a film. She continues to make videos when she can, and would like to start initiatives in the camp that will help other girls express their stories - through media, a comedy troupe, and theater. She wants to use the power of storytelling to create change in her community, and hopes to pass on what she learns to younger girls in the camp.
"In Syria, I didn't even know how to hold a cell phone and film. Here I fell in love with filming. When I film I just feel at ease. It never crossed my mind that I would become a filmmaker, but when we took the course, I had it in my head that I wanted to be a filmmaker. When I film, I feel like I am someone very important."
Director:

Khaldiya Jibawi

Principal Cast:

Khaldiya Jibawi

Country:

Jordan

Year:

2015

Running Time:

10 minutes

Producer:

Laura Doggett

Screenplay:

Khaldiya Jibawi

Cinematographers:

Khaldiya Jibawi

Editors:

Laura Doggett

Website:

Official Film Website

Language:

Arabic