The Art of Writing a Short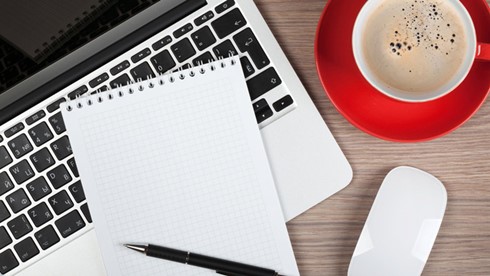 Experienced screenwriters share their knowledge about taking the narrative foundation of your future short to the next level or amplifying your short into a feature.
Sunday, May 29, 2016
Purchased Tickets
Limited Availability
On Standby
Matinee
Panelists Expected to include:
Averie Storck earned her M.F.A. in film from Columbia University. Her thesis film, Live at Five, which she wrote and directed, won several awards including the New Line Cinema Development Award, Best Live Action Short at the Tahoe/Reno Film Festival and Best Short at the AOF International Film Festival. The film screened at over 30 film festivals around the country, including the Palm Springs Festival of Short Films and the Austin Film Festival. Other directing credits include the short film Shower of Happiness, which won Best Drama at GIAA International Film Festival. Averie Storck attended the 2014 Sundance Screenwriting Lab with her co-writer/co- director Joan Stein Schimke, where they were the Alfred P. Sloan Foundation Lab Fellows for their feature screenplay THE BURIED LIFE. They also attended the 2013 Hamptons International Film Festival Screenwriters' Lab. Averie's feature screenplay EGGS was named Runner-Up of the 2015 ScreenCraft Comedy Screenplay Contest and was a top 10 finalist for the 2014 ScreenCraft Screenwriting Fellowship. Averie is currently the academic program coordinator ofthe dramatic writing department at the Savannah College of Art and Design.
Courtney Sheehan is the Executive Director of Northwest Film Forum, where she guides vision and strategy by overseeing artistic programs and services, operations, finances, and fundraising activities. Courtney has curated film programs and produced events for theaters and festivals on three continents. On a year-long Watson Fellowship, Courtney investigated the organizational structures, community roles, and programming strategies of twenty film festivals and media centers in eight countries. As a journalist, Courtney has covered film events ranging from the world's largest documentary festival to South America's largest animation festival. She co-founded Cine Migratorio, a migration-themed film festival in Santander, Spain.
Nicholas Russell is an independent screenwriter and producer from Sydney, Australia. Now based in Los Angeles, he has been working between Australia and the US for 15 years. With a background in Production Management and Creative Development, he has worked for such illustrious filmmakers as George Miller on his animated feature Happy Feet II and the blockbuster epic, Mad Max: Fury Road, as well the creative geniuses at the Walt Disney Animation Studios on films such as Frozen, Big Hero 6, Zootopia. He played a key role in the development of the Oscar winning short film, Feast. As an independent writer and producer, his award-winning short films have played at festivals all over the world including Seattle, Toronto, Palm Springs, Leeds and Tropfest and he is currently in development on his debut feature. His short The Trophy Thief (Dir: D. Edwardz) played at SIFF 2015 and his latest short Twisted (Dir: Stuart Bowen) is screening in competition at SIFF 2016.
Shawn Telford is an Actor/Writer/Director whose debut feature film BFE played a number of festivals around the world and won four awards including the Director Award from Portland Film Festival, the Gladiator Prize at Rome International, a Special Jury Prize for Best Ensemble at Sarasota and a Special Mention from US in Progress, Paris. He received his MFA in acting through the University of Washington's prestigious PATP (Professional Actor Training Program) and has appeared onstage at all of Seattle's major theaters including the Seattle Repertory Theatre, ACT, the Intiman and the Seattle Children's Theatre, as well as a number of film, video, commercial and industrial projects. Shawn is also a professional writer. Since 1998, he has written music criticism for the Seattle Post-Intelligencer, the Rocket, the Tablet, Seattle Sound Magazine and the Louisville Eccentric Observer where his insightful and evocative journalism has warranted more than one death threat.
Moderator: Kim Voynar is CEO and Chief Imaginator of WonderTek Labs, a Seattle-based content studio imaginating awe-inspiring stories in immersive spaces. She was a film critic on the international film festival circuit for over a decade before transitioning into production with her short film, Bunker, which played at SIFF in 2012.