Catalyst Screenplay Competition Winner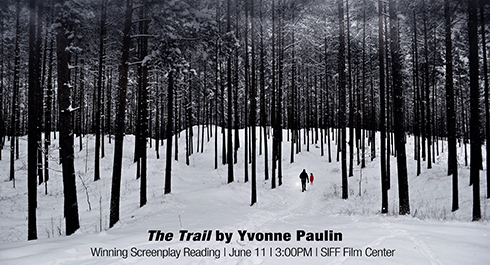 In association with SIFF's Catalyst program, SIFF launched its first feature-length screenplay competition to help support and discover emerging storytellers. Grand Prize-winning script "The Trail" by Yvonne Paulin will be performed by local and visiting actors. The screenplay is a riveting dramatic thriller set in the snow-covered forests of Oregon state that follows a young mother as she fights for her life while unraveling the mystery of her missing daughter.
Saturday, June 11, 2016
Purchased Tickets
Limited Availability
On Standby
Matinee
Learn more about the SIFF Catalyst Screenplay Competition here.
2016 CATALYST SCREENPLAY COMPETITION PRIZES:
Grand Prize Winner
THE TRAIL by Yvonne Paulin

Finalists
DIETRICH DANZIG by John Pisano-Thomsen
THE FLID SHOW by Richard Willett
THE ROUSTIE by Gina B. LaLonde

Semi-Finalists
LOCK EYES by Bodine Boling
PRIVATE PARTS by Elizabeth Giorgi
RED IVORY by Noah Foster-Koth
SAVING SHENANDOAH by Alessandra Bautze
SOME KIND OF MIRACLE by Arun Narayanan
SUBJECT A by Shannon Bentley
Running Time:

120 minutes