Getting it Done: Taking Documentaries from Seed to Completion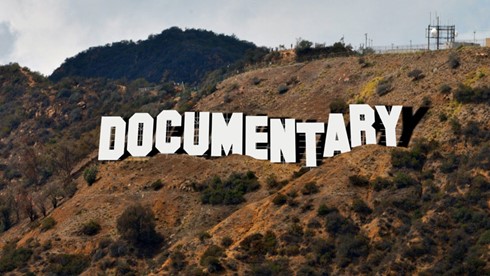 SIFF 2016 documentary filmmakers ring in on their challenges and successes as they took their films from a moment of creative inspiration to presenting it on the big screen.
Saturday, May 21, 2016
Purchased Tickets
Limited Availability
On Standby
Matinee
Panelists Expected to Include:
Kathlyn Horan (The IF Project)
Kathlyn Horan has been working as an independent director, producer and photographer for over 15 years. Her passion for social justice has led her to use the documentary medium as a way to bring stories to light that elevate awareness, connect communities and ignite discussion. She specializes in working in an embedded journalistic capacity with her subjects in order to allow the viewer an intimate journey into often unseen worlds. Her subjects range from some of the nations leading politicians, activists and artists such as Hillary Clinton, Gloria Steinem, Sheryl Crow, and Bill Maher in "A Voice for Choice" to Zen Buddhist monks in different stages of their practice in "What is Zen?" Her most recently completed film, One Lost Day follows Grammy winning duo Indigo Girls as they head to Nashville to record with a young and untested music producer, Jordan Hamlin. Filmed over the course of a two week recording session, we are allowed an extraordinarily intimate look into how they work together, their history and what their future holds. The film had it's premiere at the Country Music Hall of Fame in Nashville.
Lloyd Kramer (Midsummer in Newtown)
Lloyd Kramer (Director) works in documentaries and scripted television. He previously collaborated with producer Tom Yellin on America in Primetime, a series of four documentaries for PBS on the history of television, which critic David Bianculli on NPR called "the smartest TV show about television I've seen in 20 years." Also, for ABC, Report From Ground Zero, a critically praised account of what happened inside the World Trade Center towers following the 9/11 attacks. The film received the International Association of Firefighters' Highest Award for Best Documentary on the subject of 9/11. Kramer received his first DGA nomination for Best Director/Documentary for No One Dies Alone, a film detailing the effects of a murder on a large family, which he directed for Oprah Winfrey's Harpo Productions. His movies include Mitch Albom's The Five People You Meet in Heaven, starring Jon Voight, and For One More Day, starring Michael Imperioli and Ellen Burstyn, for which Kramer received DGA nominations for Best Director/Movies for Television.
Taggart Siegel (SEED: The Untold Story)
Taggart Siegel has produced and directed Emmy-nominated, award-winning documentaries including: Queen of the Sun and The Real Dirt on Farmer John. They received critical-acclaim during their theatrical release and garnered over 40 international awards. Siegel is a Fledgling Outreach and Engagement Lab Fellow and was selected to Britdoc's GOODPITCH for SEED: The Untold Story. His previous PBS films include: Split Horn: Life of a Hmong Shaman in America, Between Two Worlds, Blue Collar and Buddha and Heart Broken in Half. Taggart is the founder and Executive Director of Collective Eye Films.
Leah Warshawski (Big Sonia)
Leah Warshawski produces documentary-style features, television, commercials, and branded entertainment in remote parts of the world. Her first feature, FINDING HILLYWOOD (2013) won 6 awards including the Critic's Award (Sebastopol Doc Festival) and the Audience Award (Napa Film Festival), and screened at more than 65 festivals. Leah's career in film began in Hawaii working in the marine department for LOST and HAWAII. She is currently co-ep for the feature doc PERSONHOOD (2016), and advises filmmakers on outreach, marketing and hybrid distribution plans. In addition, Leah co-founded rwandafilm.org, a "LinkedIn" for Rwandan filmmakers supported by Bpeace and The Academy of Motion Pictures. When she's not on a plane, you can find her swimming, hiking, and dreaming of whales.
Moderator: Stefanie Malone
Stefanie Malone is an Emmy, Telly and ADDY award-winning producer, documentary filmmaker and Executive Director of NFFTY (National Film Festival for Talented Youth). With a long history with PBS, Stefanie developed a variety of national and local multimedia projects and outreach strategies for WETA (PBS - Washington D.C.) and KCTS (PBS - Seattle). Stefanie has her Master of Arts in Communication from Ohio University, where she was awarded the Public Broadcasting Fellowship. Currently, Stefanie serves on the Seattle Women in Film Board of Directors and produced the documentary "Last Refuge of the Troublemaker," which will have its Seattle premiere at SIFF.