Gleason: Centerpiece Gala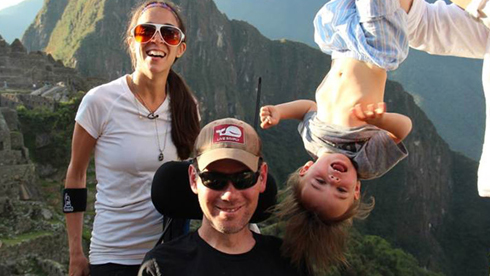 June 4, 2016
Centerpiece Gala | June 4 | Film: SIFF Cinema Egyptian | Party: D.A.R. Rainier Chapter House
Director Clay Tweel delivers a bold and moving portrait of beloved New Orleans Saints player Steve Gleason, who at age 34 was diagnosed with a neurodegenerative disease and courageously filmed his journey for the public eye.
Five dollars from each Gleason: Centerpiece Gala ticket (both the June 4 party & film ticket and June 4 film only ticket) will be donated to Team Gleason, Steve Gleason's foundation that works to generate public awareness for ALS, raise funding to empower those with ALS to live a rewarding life, and ultimately find a cure. See more at http://teamgleason.org.
Saturday, June 4, 2016
Purchased Tickets
Limited Availability
On Standby
Matinee
Sunday, June 5, 2016
Purchased Tickets
Limited Availability
On Standby
Matinee
Centerpiece Gala: Gleason | June 4 | Film: SIFF Cinema Egyptian | Party: D.A.R. Rainier Chapter House
Celebrate the halfway point in the festival with a party on Capitol Hill. Immediately after the screening, the crowd will make its way over to D.A.R. Rainier Chapter House for music, dancing, cocktails, hors d'oeuvres, and desserts!
---
In September 2007, with tens of thousands of fans screaming him on, Steve Gleason became a New Orleans folk hero after blocking an Atlanta Falcons punt for the Saints in their first home opener after Hurricane Katrina. Just a few years later, Steve was diagnosed with ALS at age 34 while trying to conceive his first child. Gleason is an emotionally charged documentary that documents his family's journey since the diagnosis. Director Clay Tweel (Finders Keepers) pushes the boundaries of typical inspirational-living-through-tribulations documentaries, and Gleason himself, who courageously filmed the worst parts of his debilitating disorder for the public eye, shot much of the footage. Throughout the film, which spans years of Steve's life, his condition deteriorates until he can no longer perform basic functions or hold his son Rivers, yet Steve and family maintain a bold sense of humor about their predicament, echoing the film's battle cry of the human spirit. This intimate portrait of a family refusing to give in to despair and meeting their challenges head-on will move you to tears and inspire hope for the human condition.
Director Biography
Clay Tweel is a director and editor from Charlottesville, Virginia. His third feature, the documentary Finders Keepers (2015), tells the odd tale of a fight between a man whose leg was amputated and the man who bought the severed limb at an auction.
Sponsored by W Seattle Hotel, Amazon Studios, Alaska Airlines
Director:

Clay Tweel

Principal Cast:

Steve Gleason, Michel Gleason, Rivers Gleason

Country:

USA

Year:

2016

Running Time:

110 minutes

Producer:

Seth Gordon, Kimi Culp, Kevin Lake

Screenplay:

Clay Tweel

Cinematographers:

Ty Minton-Small, David Lee

Editors:

Clay Tweel

Music:

Dan Romer, Saul Simon MacWilliams

Website:

Official Film Website

Awards:

SXSW 2016 (Audience Award), Full Frame Documentary Film Festival 2016 (Special Jury Prize)

Filmography:

Finders Keepers (doc, 2015); Print the Legend (doc, 2014); Make Believe (doc, 2010)

Language:

English

Format:

DCP

US Distributor:

Amazon Studios