Producing: Balancing Art and Commerce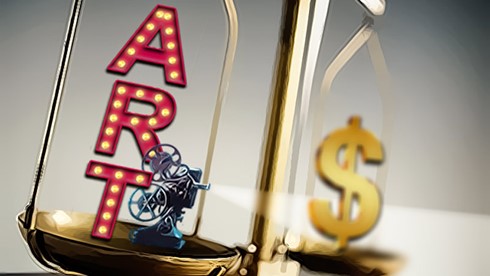 A panel of feature film producers examine the challenge of creating artistic content while satisfying the commerce required in the film industry.
Saturday, May 21, 2016
Purchased Tickets
Limited Availability
On Standby
Matinee
Panelists Expected to Include:
Ash Christian
Ash Christian produced the award winning Fat Girls which premiered at Tribeca and followed up with "Mangus! which starred Jennifer Coolidge, Heather Matarazzo and John Waters. He followed up with Petunia, a family dramedy starring Thora Birch, Brittany Snow and Christine Lahti. Ash then produced Nathan Adloff's Nate & Margaret, starring Gaby Hoffmann. Ash produced two features in 2014: Addiction: A 1960's Love Story starring Ian Harding and Carol Kane and the thriller The Inherited. This summer, Ash is premiering: Miles a dramedy starring Molly Shannon and Paul Reiser and Hurricane Bianca starring RuPaul's Drag Race winner Bianca Del Rio, Rachael Dratch and Alan Cumming. Currently, Ash is post production on the musical feature film Hello Again starring Audra McDonald, Martha Plimpton, T.R. Knight and Cheyenne Jackson.
Catherine di Napoli
Catherine di Napoli received a BA in film production from Loyola Marymount University. She produced and co-wrote several films with Jonathan Parker (The Architect, Untitled, The Californians, and Bartleby). She oversees the film process from screenwriting to post and helps productions overcome obstacles off and on-screen. She has worked with actors Parker Posey, Kate Mara, Vinnie Jones, and Crispin Glover. She collaborated with students from the Academy of Art to create the visual effects for The Architect. She is especially proud of the art she created for Parker Posey's character in The Architect, a character whose tastes and dilemmas are familiar to di Napoli.
Brent Stiefel
Brent Stiefel is the founder and CEO of Votiv, a music, film and entertainment firm that specializes in independent, boundary pushing arts and ventures. In addition 
to his extensive work in music, Brent has helped produce a number of high profile independent feature films that have garnered the attention of film festivals and awards ceremonies alike. Brent is best known for his work on Obvious Child,
 The Giant Mechanical Man, and Circle. His most recent features, Free in Deed and As You Are, have both been critically acclaimed, taken home major awards from film festivals and will both be competing in SIFF's New American Cinema Competition this year.
Moderator: Lacey Leavitt
Lacey Leavitt's producer and co-producer credits include Megan Griffiths' The Off Hours (Sundance) and Lucky Them (Toronto), Todd Rohal's The Catechism Cataclysm (Sundance), Colin Trevorrow's Safety Not Guaranteed (Sundance), Lynn Shelton's Laggies and Touchy Feely (both Sundance), and Justin Lerner's The Automatic Hate (SXSW). In addition to developing her own material, she champions original voices in film and VR through Mechanical Dreams, a prodco she founded with Mischa Jakupcak. Their first project, M.O.P.Z., was for Adult Swim and the second, Tracy Rector's Eaglebone, is premiering at SIFFX. Lacey is an alumni of the Sundance Creative Producing Lab.