Tickled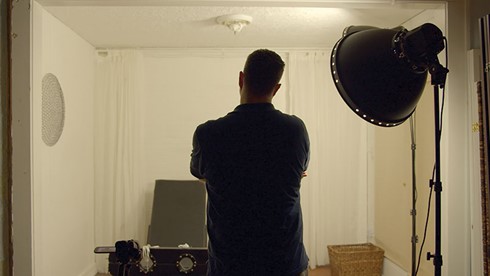 Male-on-male competitive endurance tickling competitions may sound like harmless fun, but a much darker truth is revealed when a documentary filmmaker uncovers the predatory tactics of an exploitative figurehead behind the bizarre yet surprisingly profitable viral videos.
Saturday, May 21, 2016
Purchased Tickets
Limited Availability
On Standby
Matinee
Tuesday, May 24, 2016
Purchased Tickets
Limited Availability
On Standby
Matinee
Here's a documentary about male-on-male tickling erotica. Good for a giggle, right? What about a documentary about tickling erotica that strenuously denies that it's tickling erotica, and whose anonymous makers go to vicious lengths, including litigation and physical threats, to silence anyone who suggests it is? Finding an ad recruiting participants—young, male, athletic—for "competitive endurance tickling" videos, and thinking this would make for a lighthearted look at a sexual subculture, director David Farrier reached out to the organizers and met with a response not only negative and intimidating, but nastily homophobic—a bizarre irony given the videos' subject matter. Tickled is the story of Farrier's investigation, with co-director Dylan Reeve, of the shadowy forces behind these videos and the extreme cyberharassment suffered by anyone, including participants, who raised questions. (Of the more than 100 men who have made these videos, Farrier and Reeve found exactly one willing to be interviewed.) The inexplicable contrast between the videos' surface innocence (clothes stay on) and the ruthlessness of the attempts to shut down Farrier's investigation keep the viewer hooked. Above all, Tickled is a study of the unbridled power to do harm that can result from the combination of internet anonymity and wealth.
Director Biography
David Farrier is a New Zealand-born journalist and documentary filmmaker. He has worked as a reporter for New Zealand's 3 News covering a wide range of entertainment news. Tickled is his directing debut.
Dylan Reeve was born in Auckland, New Zealand, and has worked as an editor for a variety of television and online media projects, including New Zealand's longest-running television soap "Shortland Street." Tickled is his directorial debut.
Sponsored by Renaissance Seattle Hotel
Director:

David Farrier, Dylan Reeve

Country:

New Zealand

Year:

2016

Running Time:

92 minutes

Producer:

Carthew Neal

Cinematographers:

Dominic Fryer

Editors:

Simon Coldrick

Website:

Official Film Website

Filmography:

Debut Feature Film

Language:

English

Format:

DCP

US Distributor:

Magnolia Pictures

International Sales:

Submarine Entertainment