Who Should Release My Movie?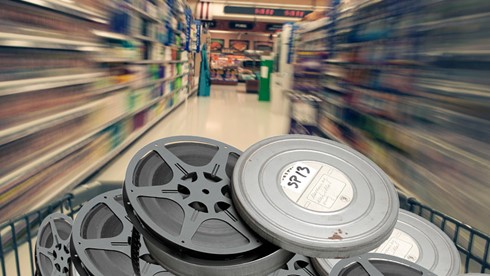 All filmmakers dream of reaching an audience. Sometimes, that audience is in the theater, but these days, they're just as likely to stay at home. In an age defined by on-demand viewing habits and the golden age of television, what's the best way for movies to find their way into the world?
Saturday, June 11, 2016
Purchased Tickets
Limited Availability
On Standby
Matinee
Some ambitious filmmakers have experimented with self-distribution, while others have remained committed to more traditional options. But even if every movie requires a different strategy, veterans of the independent film community have a unique window into the best options. On this panel, we'll hear from consultants, sales agents, and distributors about some recent success stories from the new frontier of film distribution.
Panelists expected to include:
Danielle DiGiacomo (The Orchard)
Danielle DiGiacomo is VP of Acquisitions at The Orchard, overseeing the acquisition of independent films for distribution across cinemas and digital platforms worldwide. Some of her major acquisitions include Cartel Land (2015 Oscar nominee for "Best Documentary"), The Overnight, produced by Mark Duplass and starring Taylor Schilling, Adam Scott, and Jason Schwartzman, Joachim Trier's Louder than Bombs (Gabriel Byrne, Jesse Eisenberg, Isabelle Huppert, Amy Ryan), Oscar-winning director Morgan Neville's The Music of Strangers, Antonio Campos' Christine (Sundance 2016), Pablo Larrain's Neruda (Cannes' Director's Fortnight 2016) and Oren Moverman's The Dinner (starring Richard Gere, Steve Coogan, Laura Linney, and Rebecca Hall). DiGiacomo is also a Peabody-award winning producer for the documentary Best Kept Secret, directed by Samantha Buck, which aired on PBS' award-winning series POV in 2013. She was one of six producers selected to attend the 2011 Sundance Institute's Creative Producing Lab, where she was the Mark Silverman honoree.


Dylan Marchetti (Well Go USA)
Dylan Marchetti is Senior Vice President of Acquisitions and Theatrical Distribution at Well Go USA. In addition to acquiring films from around the world, he also leads distribution and marketing on Well Go's theatrical releases. Recent and upcoming Well Go USA releases include Na Hong-jin's The Wailing, Hou Hsiao-Hsien's The Assassin, and a few really cool ones Dylan can't talk about yet while we finish the deals. Prior to Well Go USA, Dylan was Chief Creative Officer at Amplify Releasing, where he managed release campaigns for films by Terry Gilliam, The Zellner Brothers, and Xavier Dolan. Amplify was formed from Dylan's company Variance Films, which he founded in 2008. Over six years, Dylan led Variance from a one-man operation to a leading independent distributor, partnering with groundbreaking independent filmmakers ranging from Spike Lee to John Sayles to Dave Grohl while also releasing debut films from vital new talent such as Terence Nance, Damien Chazelle, and Eliza Hittman. Prior to Variance, Dylan worked at THINKFilm and AMC Theaters, and prior to that he was 15 years old. Dylan exclusively uses Roland drum machines.
Kent Sanderson (Bleecker Street)
Kent Sanderson is President, Acquisitions and Ancillary Distribution at Bleecker Street. In a dual role, Kent oversees Bleeckers acquisitions team as well as manages each films lifecycle outside the theatrical window, including television, DVD, Blu-Ray, and all forms of digital distribution. Recent Bleecker Street acquisitions include Sundance hit I'll See You In My Dreams with Blythe Danner, Gavin Hood's Eye in the Sky starring Helen Mirren, and the upcoming Denial starring Rachel Weisz and Tom Wilkinson. Previously, Kent served as Executive Vice President, Distribution and Merchandising at the independent distributor Amplify, where he managed their home entertainment channels and played a key role in acquiring new films for their slate. Before joining Amplify, he worked at NBCUniversal's Focus Features for six years, where he functioned in an acquisitions capacity and helped guide its digital distribution strategy. He began his career in the mailroom and motion picture talent department at the William Morris Agency in New York.
Rob Williams (Participant Media)
Rob Williams is Vice President Distribution & Acquisitions at Participant Media. Upcoming Participant Media films include Morgan Neville's The Music of Strangers, Alex Gibney's Zero Days, as well as Light Between Oceans, Deepwater Horizon, and Denial. Prior to Participant Media, Rob was Vice President Acquisitions & Distribution, Indomina Media, where he oversaw acquisitions and distribution for the domestic and international distribution platform of the Lantica Studios partnered with Pinewood, UK. Previously he was head of acquisitions and theatrical at Liberation Entertainment, and Acquisitions Executive for Red Envelope Entertainment, an original content label at Netflix. Before moving to Los Angeles, he was Director of Acquisitions for Wellspring Media / Genius Products in New York.
Moderator: Rajendra Roy (Museum of Modern Art)