Blaze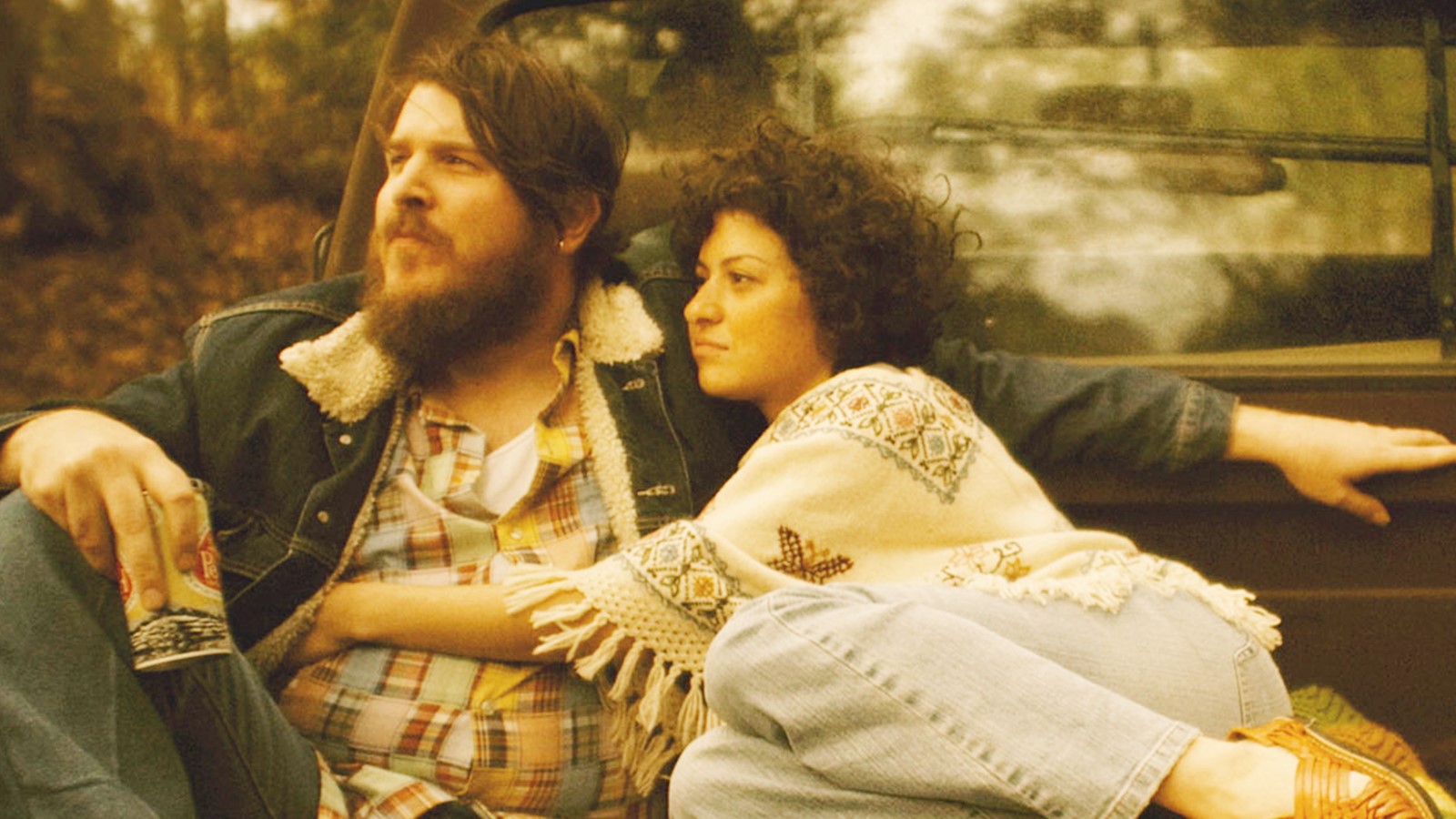 Ethan Hawke steps behind the camera for an unorthodox dramatization of the remarkable life of burly singer-songwriter Blaze Foley, who went from living in a treehouse in Georgia to befriending folk legend Townes Van Zandt and becoming an unsung legend of the Outlaw Country Music movement.
Winner of the 2018 Sundance Film Festival's Special Jury Prize (Ben Dickey, Achievement in Acting).
Blaze is also screening as part of A Tribute to Ethan Hawke on Friday, June 8 at SIFF Cinema Egyptian.
Blaze Foley was one of those raw musical talents that absolutely refused stardom and reveled in obscurity. Ethan Hawke's biopic Blaze, based on Foley's former wife and accomplished playwright Sybil Rosen's memoir, is a touching ode to the tragically mysterious country-blues artist stretching from their west Georgia forest dwelling days to his untimely death by gunshot in Austin, TX. The two meet working in a hippie-style church commune in the mid-'70s, and they're an unlikely couple at first sight: He's a big, oafish country boy with a polio limp, and she (Alia Shawkat, "Arrested Development," Whip It) is a young no-nonsense Jewish girl rebelling from her parents' conservative way of living. The story bleeds old country-style counter-culture as the two fall fast in love, moving to wall-less treehouse out in the woods with nothing but each other's company. Eventually, they hitchhike to Austin for a failed attempt at jumpstarting his music career. He rarely sings sober, his drunken stupor dashing any showbiz opportunities that fall his way; this eventually erodes his marriage and sends him back crooning at roadside dive bars, a setting he prefers. Singer/songwriter Benjamin plays Foley with vocal conviction, portraying a man whose voice wasn't always pretty, but his soul was always honest as he remembered better days.
Director Biography
Ethan Hawke is an Academy Award®-nominated actor and writer whose career as a novelist, actor, director, and screenwriter spans more than three decades. Blaze-which Hawke also co-wrote and produced-is his most recent foray into directing. The film premiered at Sundance and SXSW Film Festivals in 2018. His other film directing credits include Chelsea Walls (2001), The Hottest State (2006), and the critically acclaimed documentary Seymour: An Introduction (2014).
Chihuly Studio, Chateau Ste. Michelle Winery, Red Element Studios
Director:

Ethan Hawke

Principal Cast:

Benjamin Dickey, Alia Shawkat, Josh Hamilton, Charlie Sexton

Premiere Status:

Seattle

Country:

USA

Year:

2018

Running Time:

127 minutes

Producer:

Jake Seal, John Sloss, Ryan Hawke, Ethan Hawke

Screenplay:

Ethan Hawke, Sybil Rosen

Cinematographers:

Steve Cosens

Editors:

Jason Gourson

Website:

Official Film Website

Awards:

Sundance Film Festival 2018 (Special Jury Award for Achievement in Acting)

Filmography:

Seymour: An Introduction (2015); The Hottest State (2006); Chelsea Walls (2001)

Language:

English

Format:

DCP

US Distributor:

Sundance Selects

International Sales:

The Exchange